A surprising new study has revealed that if your children were involved in a car accident, they are less likely to be injured if grandma or grandpa are driving rather than mom or dad.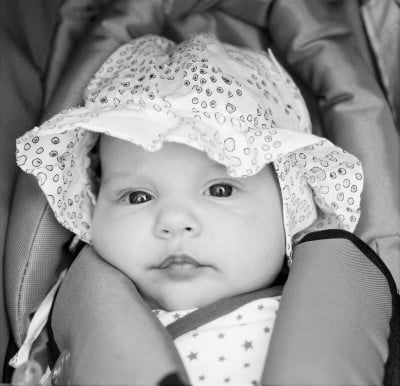 The study, which looked at five years' worth of data on U.S. car crashes involving children younger than 16, found that when grandparents were at the wheel, 0.7 percent of children were injured in the crash compared with 1 percent when parents were driving.
The findings are based on data from nearly 12,000 children from 15 U.S. states who were involved in car accidents between 2003 and 2007. Almost 10 percent were riding with a grandparent at the time, but they accounted for less than 7 percent of all injuries.
"That was absolutely unexpected," said Dr. Fred M. Henretig, an emergency medicine physician at the Children's Hospital of Philadelphia and the lead researcher on the study.
Because they figured grandparents drive older cars or their lack of knowledge when it comes to properly belting children in, researchers figured they would fare worst that mom and dad.
Grandparents were also less likely than parents to follow experts' latest recommendations on strapping children in.
"For so many grandparents, it's been 25 or 30 years since they've been driving with young children, and a lot has changed since then," Dr. Henretig said "So they may be a little out-of-date."
Oddly, what's not clear from the study is what grandma and grampa do differently.
Dr. Henretig speculated that there are "subtle differences" in parents' and grandparents' driving habits that affect crash-injury odds.
"Maybe grandparents were going a little more slowly, or not following the car in front of them quite as closely," Henretig said.
He also noted that a trip out with the grandparents is something of a special occasion, and they may be completely focused on keeping their "precious cargo" safe. They may also be less distracted than busy working parents tend to be.
"They may be more likely to keep both hands on the wheel, eyes straight ahead — not using their cell phone, or fiddling with the radio, or thinking about that last email at work," Henretig said.
He also believes that kids' injury risk could go down further if more grandparents were following the latest advice on child safety restraints.
To improve on this he suggested that parents help by making sure grandma and grandpa know how to properly strap their children in.
I've personally found that both sets of grandparents in our family are eager to keep the kids buckled in properly.  For them it's a treat to transport their grandkids and they want to make sure that they arrive safely.  In our case, they also need to drive our vehicles when driving with the kids so this may add to the slower, more careful pace.
Related Articles: