Good news for expectant moms who are suffering from morning sickness. Researchers at The Hospital for Sick Children's (SickKids) Motherisk Program have found that morning sickness, which impacts up to 80 per cent of pregnancies, enhances children's long-term neurodevelopment. The study will appear in the April 23 advance online edition of The Journal of Pediatrics.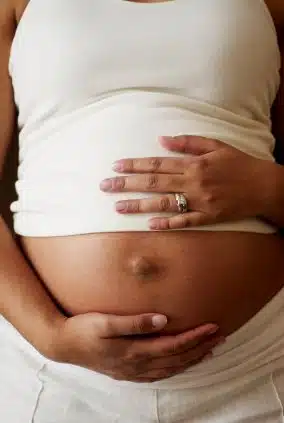 This is the first study to assess the direct impact of morning sickness on children's neurodevelopment. While previous studies suggested an early protective benefit of morning sickness, the long-term effects, including intelligence and specific cognitive skills, had not been directly investigated.
"Our findings suggest an association between NVP and improved neurodevelopment in the offspring," says Dr. Irena Nulman, lead author of the study. "NVP is a widespread and puzzling physiological phenomenon that has yet to be sufficiently studied," adds Nulman
Morning sickness may result from an altered secretion of hormones (HCG and thyroxine) during pregnancy. The change in hormone levels happens to ensure adequate placental growth.
For this study, participants were recruited through Motherisk's NVP hotline database. The research included 121 women who called the hotline from 1998 to 2003. Participants were split into three groups of mother-child pairs: mothers who experienced morning sickness and were treated with diclectin (a drug used to treat nausea and vomiting during pregnancy); those who experienced morning sickness and did not take diclectin; and those who did not experience morning sickness.
Children aged three to seven years were assessed with standardized age-appropriate psychological tests, including measures of intelligence and behaviour. Other factors such as mother's IQ, number of cigarettes smoked per day, alcohol consumption and socioeconomic status were also taken into account.
The study showed all children across the three groups scored within the normal ranges for neurodevelopmental outcome. It indicated children of women with morning sickness scored higher on performance IQ, verbal fluency, phonological processing and numerical memory. It also suggested diclectin does not appear to adversely affect fetal brain development. Severity of morning sickness was a significant predictor of higher scores, and maternal IQ also played a role in the outcome.
---