A baby's nursery is a special place and parents often take extra care to make it the most child-friendly part of the house. But a recent survey of moms and moms-to-be suggests that most are unaware of facts that lead to the spreading of germs in the one place where babies and children spend most of their time.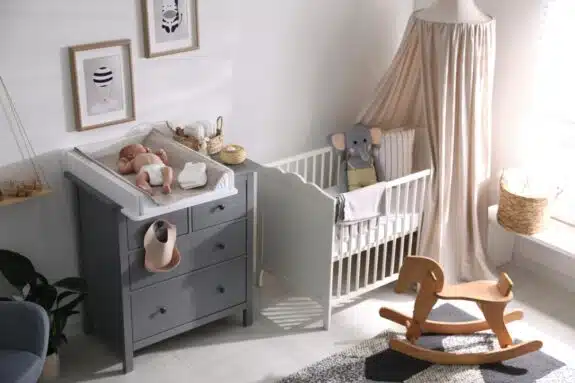 The study, which was commissioned by Playtex, found that the majority of moms had basic knowledge about germs but did not have any idea about how germs spread in the play area or throughout their baby's nursery.
According to Dr. Benjamin Tanner, a germ expert and microbiologist who partnered together with Playtex for this study, 95 percent of new moms and 97 percent of expectant moms knew that it was important to wash hands after every diaper change. Also, 87 percent of these women knew that germs spread instantaneously and the five-second rule of germ transfer was a myth.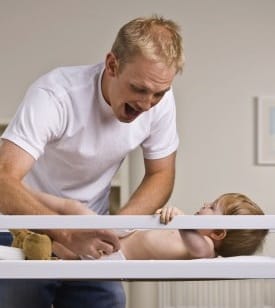 But what most moms did not know about were the germ hotspots in the nursery like the changing table, floor, toys and laundry hamper where bacteria may gather.
Dr. Benjamin says that it is these areas that need to stay clean to keep the nursery germ free.
The survey found that only 49 percent of new moms and 51 percent of expectant moms knew that the germ hotspots needed to be kept clean and needed to be disinfected daily. It was also revealed that only 32 percent of new moms and 35 percent of expectant moms were aware that the number one hotspot for germs in the nursery was the changing table.
The researcher found that almost 47 percent of women knew the correct amount of time a disinfectant must remain wet on a surface to effectively do its job, but more than 51 percent thought it was okay to expose children to germs as it helped strengthen their immune system.
"Keeping the nursery as clean and as germ-free as possible is such an important aspect for most parents," said Dr. Tanner. "But when we surveyed moms, we found that they generally aren't aware of the best ways to do it. The good news is, with the right knowledge, keeping germ levels to a minimum in the nursery is much easier than most moms think."
Dr. Tanner suggests some ways through which moms can improve their germ knowledge and simplify their nursery cleaning routines. He says while cleaning the nursery it is important to clean the germ hotspots like the changing table with a disinfectant daily so as to kill the harmful bacteria. He also suggests parents only use an EPA-registered disinfectant, like PureGreen24.
The disinfectant should be left on the surface for five to ten minutes and then wiped. This should be followed with wiping with water so that the baby's skin is not irritated by the chemicals.
The expert also suggests keeping a separate hamper for putting soiled clothes so that they are not mixed with other things in the nursery. These should be cleaned using hot water to prevent the bacteria from spreading during the wash.
Most importantly he says that exposing baby's to germs to strengthen their immune system is a wrong notion and they should be always prevented from germ exposure.
Related Articles: