A new study reveals that women who have a natural birth form stronger bonds with their babies than those who deliver by Caesarean section.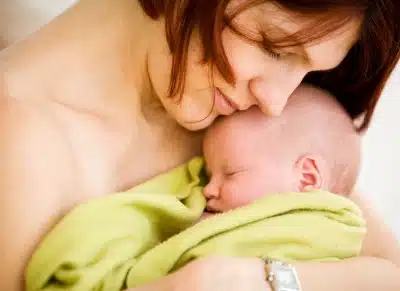 Stimulation of the cervix and vagina during natural birth releases hormones that generate powerful feelings critical to a woman's performance as a mother immediately after delivery.
But a Caesarean delivery in which the baby is removed from the womb via a surgical incision in the abdominal wall alters the "neurohormonal experience" of birth, increasing the risk that mother and baby will fail to bond.
Doctors from the Child Study Centre at Yale University, who used brain scans to study the brain activity of 20 first-time mothers, found those who had delivered vaginally were more responsive to their baby's cry two to four weeks after delivery. Those who delivered by Caesarean were less responsive.
The study involved 12 new mothers who were having their first baby, six of whom had a vaginal delivery and six a Caesarean "planned for convenience". The mothers listened to recorded cries of their babies two to four weeks after delivery. James Swain, lead author of the study published in The Journal of Child Psychology and Psychiatry, said: "More women wait until they are older to have children, and by association [are] more likely to have a Caesarean delivery. These results are important because they could provide better understanding of the basic neurophysiology and psychology of parent-infant attachment."
Belinda Phipps, chief executive of the National Childbirth Trust, said that bonding between mother and baby was extremely important.
"Women who have a Caesarean should be encouraged to cuddle their newborn against their skin straight after birth and be offered help to feed and care for their baby. A Caesarean section is necessary in some cases and can save lives – however, surgery can create more problems than it solves."
Related Articles:
---