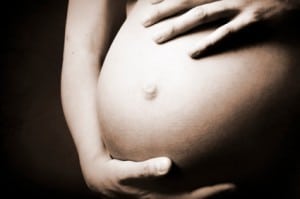 Pregnant women who take certain pain killers may have children with an increased risk of birth defects, a new study has shown.
According to a study published in the American Journal of Obstetrics and Gynecology, taking certain pain medications during pregnancy is linked to birth defects in children. Specifically, medications such as codeine, oxycodone and hydrocodone were linked to an increased risk in defects when taken during early pregnancy.
The women who took these medications can have children with a higher rate of heart defects, as well as spina bifida, hydrocephalus, congenital glaucoma and gastroschisis. Infants who were exposed to one of these pain medications early in pregnancy were almost two times more likely to develop hypoplastic left heart syndrome, one of the most critical heart defects in infants.
The risk seems to depend on how much of the medications were taken and when in pregnancy they were taken. High doses during the early weeks are more likely to cause complications for children.
"Women who are pregnant, or thinking about becoming pregnant, should know there are risks associated with using prescription painkillers," said CDC Director Thomas R. Frieden, M.D., M.P.H. "They should only take medications that are essential, in consultation with their health care provider."
Heart defects are the most common issue facing newborn children, with many infants suffering from these defects dying within their first year of life. Those that survive often require multiple surgeries, hospitalizations and lifelong treatments for their health conditions caused by the defects.
Health care providers must weigh the benefits verses the risks before prescribing one of these medications to a woman who is or might become pregnant. Because many woman do not know they are pregnant for several weeks, it can be important to prevent pregnancy from occurring when taking these powerful pain medications. – Summer, staff writer
Related Articles:
---
[ad]