Moms who are breastfeeding have to be conscious of what they are putting in their bodies – especially when it comes to medication. But there are certain conditions in which medication should not be stopped. After a new study, researchers say that depression is one such condition.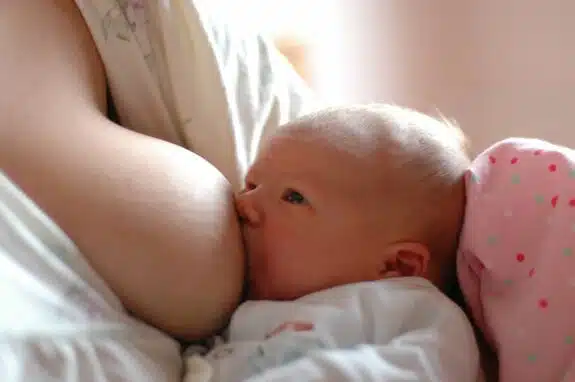 Based on data collected from the Danish National Birth Cohort in Denmark, researchers found that mothers who stop taking their antidepressants during pregnancy or while breastfeeding were more likely to stop nursing than those that continued their medications.
"We found that two-thirds of the women stopped taking their antidepressant medication either after becoming pregnant or during breastfeeding," Dr. Luke Grzeskowiak from the Robinson Research Institute at University of Adelaide, told Daily Mail UK. "A third of the women continued to take antidepressant medications throughout their pregnancy and while breastfeeding, and these women were much more successful at maintaining breastfeeding up to and beyond the recommended six months. In contrast, those women who had stopped taking antidepressants were also more likely to stop breastfeeding within the recommended six months."
But there's more at risk than just whether or not a mother continues breastfeeding. Not taking antidepressants can bring back a mother's depressive symptoms after childbirth, and former studies have suggested that women with a history of depression are more likely to develop postpartum depression. Both are detrimental to the mother's health as well the bond with her baby. Either can become severe enough that even just caring for her child's basic needs can be overwhelming.
In addition, Dr. Grzeskowiak says that very little of the antidepressant finds its way into breast milk, and so the risk is very slim for babies being breastfed by mothers on depression medication.
"This is a really important message because we know that breastfeeding has immense benefits for the child and the mum herself, including a degree of protection against post-natal depression," he said. "If they are taking antidepressants, they should be supported and encouraged by family members, friends and healthcare professionals to continue with their medication, knowing that good breastfeeding outcome are all-important for them and their child… On the balance of it, we believe that continuing to take antidepressant medication and maintaining regular breastfeeding will be the best outcome for both the mother and the baby."
Related Articles: