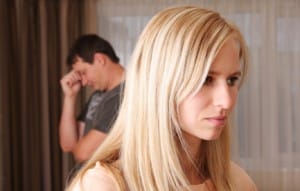 A study from the Tulane University School of Public Health found that parents who are in aggressive and violent relationships are more likely to spank their toddlers than those in happier relationships. The study may show a link between corporal punishment and family aggression.
The study, led by Catherine Taylor, an assistant professor of community health sciences at Tulane University School of Public Health, looked at 2,000 families with a 3-year-old child. Families across the US were chosen to make an accurate view of both culture and parenting. The study involved about 37 percent African American families, about 30 percent Hispanic families, and about 27 percent white families. Of all the families, around two-thirds of the 3-year-olds had been spanked within the previous month. However, families where aggression and violence were common were more likely to spank than other families.
"The children who had the highest chance of being spanked had parents who were aggressive or violent to each other, and there was a greater chance of being spanked by the victim of the partner aggression," said Taylor.
Previous studies on spanking had found a link between families with extreme violence and spanking. However, this study wanted to look at the more common types of aggression rather than the extreme examples.
"The kind of aggression we're talking about is fairly common psychological aggression and controlling behaviors — doing things like preventing someone from seeing friends or family or withholding or taking money, or insulting and criticizing the partner," she said.
Taylor urges that parents who find themselves in relationships with even minor controlling behavior should seek counseling. Some may not realize that the stress they feel in their relationships can affect how they care for and discipline their children.
"It's really not a surprise that if you're violent toward a partner or a partner is violent to you that you're more willing to spank your child. But what's really surprising is that something we know isn't effective with kids is still so accepted and used," said Lori Evans, a clinical assistant professor of child and adolescent psychiatry at The Child Study Center at the NYU Langone Medical Center in New York City.
The results of this study will be published in the September print issue of the journal Pediatrics. – Summer, staff writer
Related Articles:
---