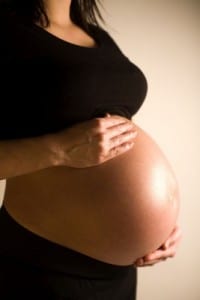 Woman who have experienced one failed pregnancy, may have better odds in the subsequent pregnancies simply by taking aspirin. Researchers find that a low dose aspirin  taken daily before conception or during first few weeks of pregnancy increased the chances of having a baby.
A team led by Dr. Enrique F. Schisterman, conducted a study on 1228 healthy young women who did not have any fertility issues, but had one or two pregnancy losses and were trying to conceive again.
The women were between the age of 18 and 39 years. They were divided into two groups, one with a single pregnancy loss before 20 weeks of gestation and second group with one or more losses after 20 weeks gestation. They were assigned evenly to take low-dose aspirin (81 mg) or placebo daily, along with folic acid, for up to six menstrual cycles or, if they conceived, up to the 36th week of pregnancy.
They found that the chances of a live birth increased to 9.2 percent for women who a single pregnancy loss before 20 weeks' gestation in the past year.
The results of this trial were presented during the annual meeting of the Society for Maternal-Fetal Medicine.
"There was an effect on becoming pregnant and early pregnancy [maintenance], but there were no differences after that," Dr. Schisterman said. "The implications of that are not only that aspirin will help women become pregnant, but if you start too late, then the effects of aspirin are not there any more."
In contrast, the low-dose aspirin did not show any benefit in women who had one or more pregnancy losses after the 20 weeks gestation period.
The doctor said that low-dose aspirin was, however, associated with somewhat higher rates of minor vaginal bleeding and minor gastrointestinal upset but it was not associated with pregnancy loss or with an increased risk of major fetal, neonatal, or maternal complications.
Dr. Schisterman also added that the difference in the affect of the drug on someone who has only one pregnancy loss before 20 weeks and a woman who has had one or more losses after 20 weeks gestation, might be because of the number of losses but they are still analyzing the data.
He also said that the analysis was ongoing regarding the influence of the gestational age of the previous loss on the effectiveness of aspirin in the next pregnancy.
Giving some background to the trial, he noted,
"We know that inflammation and abnormal blood flow, especially in the uterus, endometrium, ovaries, and placenta, … are unifying features of outcomes like infertility, pregnancy loss, preeclampsia, preterm delivery, and small for gestational age. So clearly, an ideal therapy that would reduce inflammation and improve blood flow will be the one that we are looking for. Low-dose aspirin could be such a therapy."
The researcher notes that aspirin has been very rarely considered as a drug that can be taken at the pre-conception stage of pregnancy and this might be a new area to look into.
"It impacts endometrial vascularization and placentation. It has very well documented anti-inflammatory effects. It has very few maternal and fetal side effects. It's safe, widely available, and more importantly, it's cheap – it costs $2 for the whole pregnancy to treat a woman," he elaborated.
Aspirin may very easily help women become a mom as the research is further proven and tested.
---
[ad]