Adam Sandler toted his daughter Sunny Madeline around the set of his new movie 'Grown Ups' currently filming in South Berkshire Massachusetts.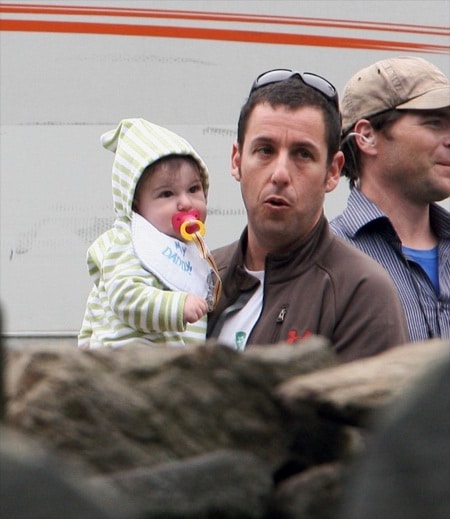 This is the first time that we have had a good look at the newest addition to the Sandler family.
She looks just like her big sister! Cute in a striped hooded sleeper, Sunny was happy in her dads arms. 
The 'Grown Ups' set seems to be a family affair. Earlier this month Valentina Paloma was spotted spending some time on set with her mom Salma Hayek, who also stars in the movie along side Adam.
---
---