Melissa Cook filed a lawsuit on Monday that claims California's surrogacy law is unconstitutional. The 47-year-old surrogate is refusing to abort one of the triplets that she is carrying because the father only wants two of the children.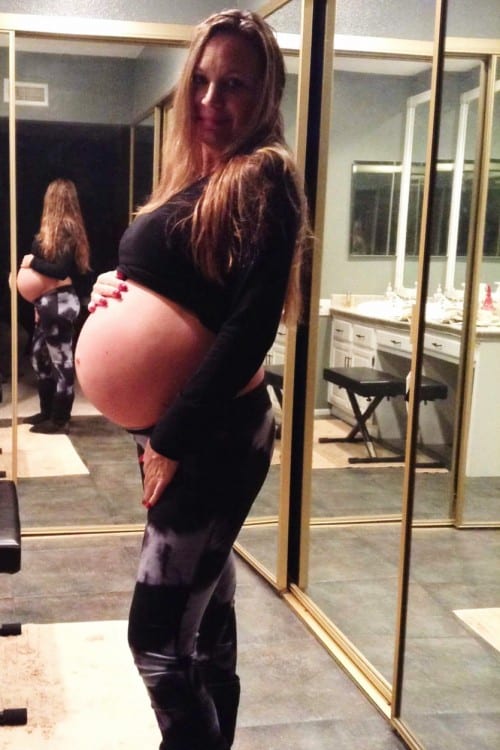 As the Post reported in November, Cook was suddenly faced with a heartbreaking dilemma when the intended father threatened to financially ruin her by imposing monetary damages if she refused to abort one of the fetuses. The man claims that a provision in their contract allows him to request this "reduction."
Cook's lawyer is Harold Cassidy, best known for representing a surrogate mother a generation ago in the famous New Jersey "Baby M" case. Cassidy doesn't believe the California Surrogacy Enabling Statute will stand up to constitutional scrutiny in the Cook case, and he adds that the idea that a man can demand that a mother terminates the life of one of the children she is carrying – and further claim that she is liable for monetary damages for refusal to do so – is "cruel to the mother, and also cruel to the child. That child could potentially be raised by strangers, even when the mother wants it."
In her lawsuit Cook claims that she is the legal mother of the triplets she is carrying, and she is asking for custody of at least one who is targeted for abortion. A custody hearing would then determine the fate of the other two. Through his own attorney, the intended father says that he plans to claim parental rights to all three children.
Lawyer Robert Walmsley says that Cook is "being exploited" by anti-surrogacy and anti-abortion advocates. Walmsley stated that the biological father did in fact initially request that Cook abort one of the babies, but made that request only for health reasons based on recommendation of doctors. He insists that when Cook refused, his client respected her wishes and has not pursued legal action for breach of contract. The man continues to make medical payments to her.
On her part, this surrogate mom thinks that it's time for the basic concept of surrogacy arrangements to be re-examined and reconsidered. Melissa says that she "no longer views surrogacy arrangements in the same favorable light that I once did."
---
[ad]