Made in Canada at their warehouse in Guelph, Ontario Sweet Kyla is well known for their beautiful nursery bedding sets. Founded more than 30 years ago, their line includes designs for parents of all styles.
New for 2017 they've debuted 2 gorgeous new black and white collections that can be mixed and matched to create a modern space for your baby!
Black and white has been long known for its developmental benefits for babies. The combination is also a growing trend with parents who want to create a room that is both sophisticated and classy.
Perfect for those who want a lot or just a little of one pattern, the new Groovy Giraffe and Midnight collections are comprised of five prints that compliment each other.
Add a pop of color or feature wall – the sky is the limit when you choose black and white because it's so versatile.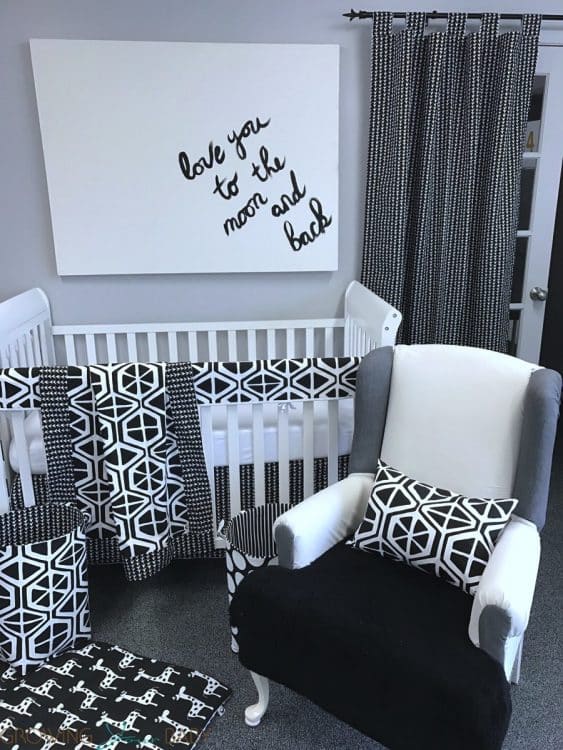 When creating the perfect nursery you have the option to accent your crib bedding with a solid or combine a couple of patterns by adding curtains, toy baskets, a change pad cover or lumbar pillow.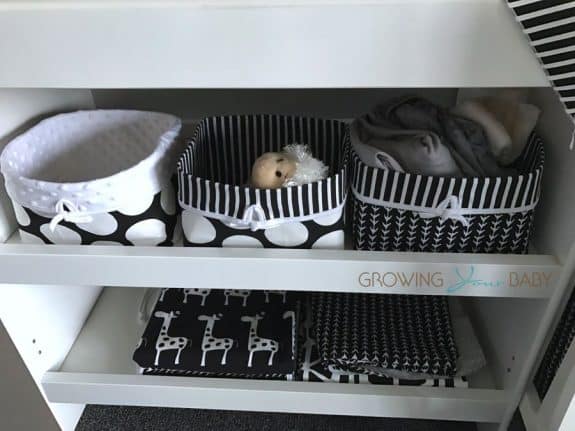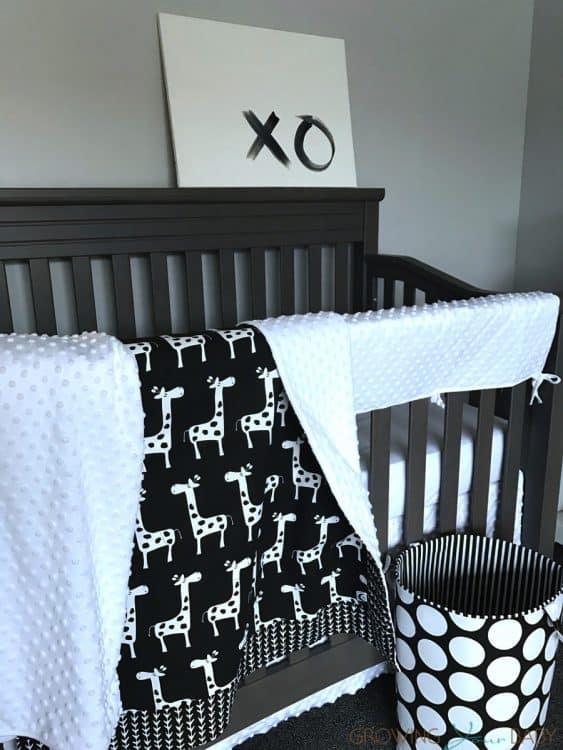 Everything can match or you can have a mix of different elements in the room. What I love is how all of the pieces work so well together. It doesn't make the room look too busy.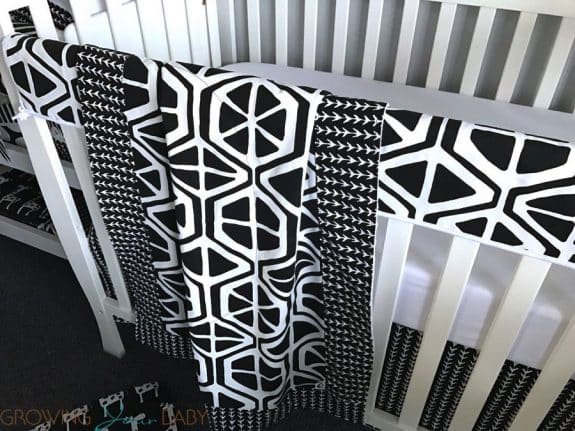 The pieces will also grow with your child. Toy baskets can evolve into laundry hampers, accessory baskets can hold books and treasures and the curtains can be used forever. In fact, I've been eyeing their simply grey curtains down for my living room!
Save
Save
Save
Save
Save
Save