Barbie is always moving on up!
Introduced earlier this year, the Glam Getaway House is a compact Summer home that opens up to include a few spaces for Barbie to use while on vacation.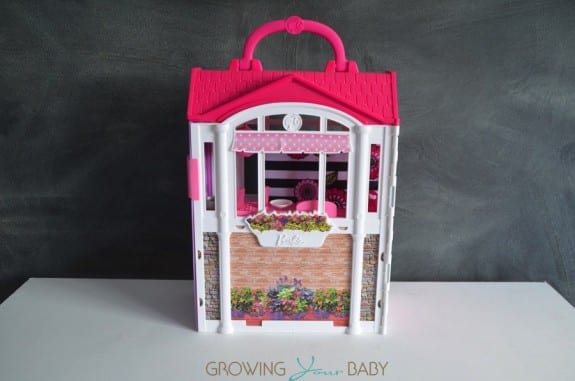 Out of the box you will have to add a few stickers to the set but it is pretty much ready to go as soon as you unpack it.
Measuring just 4.5″w X 9.5″ l, the Glam Getaway House folds out to over 2 feet of play space.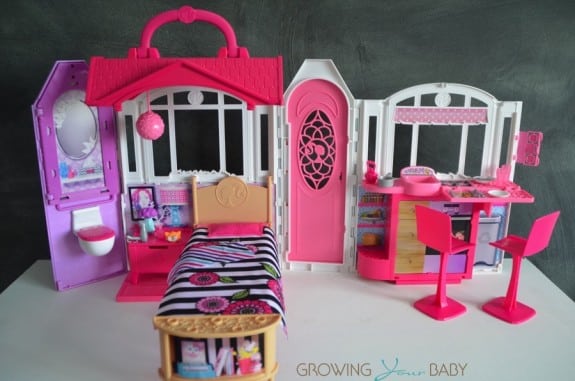 Starting on the left there is a small washroom with a fold down toilet, a shower area and 'mirror'.
Right beside it there is a storage trunk to hold all of Barbie's stuff, and a pull out bed for her to sleep on.
Next to that there is a full kitchen with a breakfast bar for mealtime.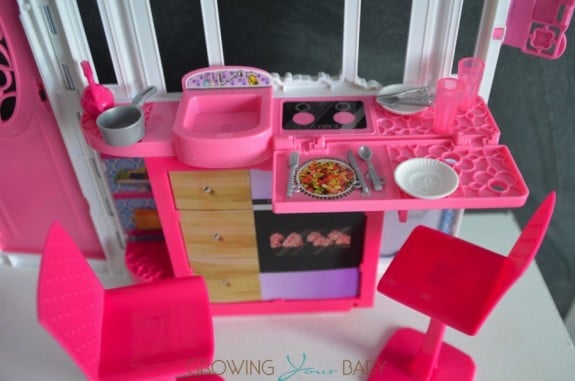 While a lot of the detail in this set are stickers, which have been added at the factory, Mattel does include some cute accessories that bring the Getaway Home to life like a vase with flowers, a clock, a hairdryer and dishes for the kitchen.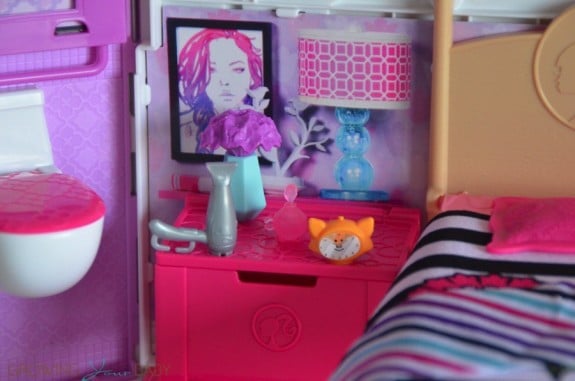 As with the camper we reviewed last year, I love that Mattel has designed the accessories with notches on the bottom that allow them to be secured to various surfaces around the set.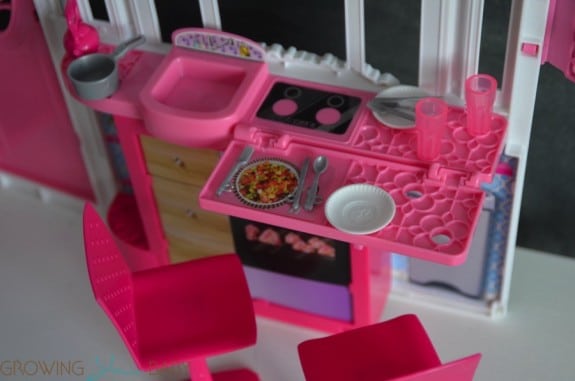 When kids are done all of the small pieces store easily in the trunk next to Barbie's bed, and the whole sets fold up for easy storage.  A latch on the side keeps it closed, and a handle on the top makes it easy to carry!
Retailing for just $35, this set is a steal for fans who want the Barbie experience but don't have the space to store a big set.
To get a better look at the Glam Getaway House please check out my video below:
---
[ad]