Sisters Tamara and Petra Ecclestone were spotted enjoying a girls day out in Beverly Hills with their daughters Lavinia and Sophia on Tuesday(September 14, 2015).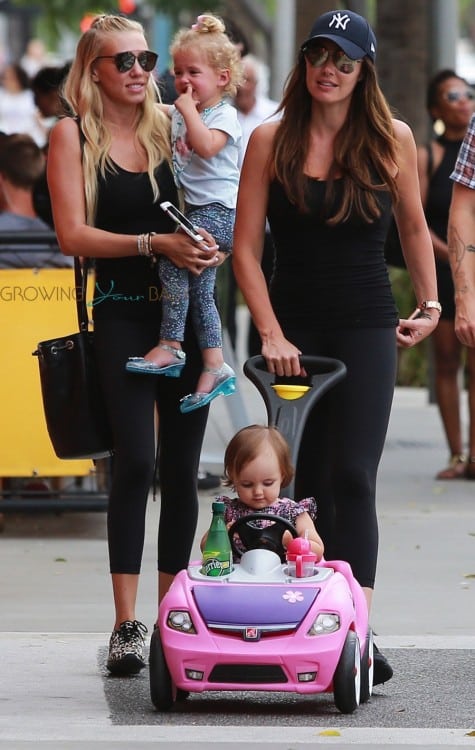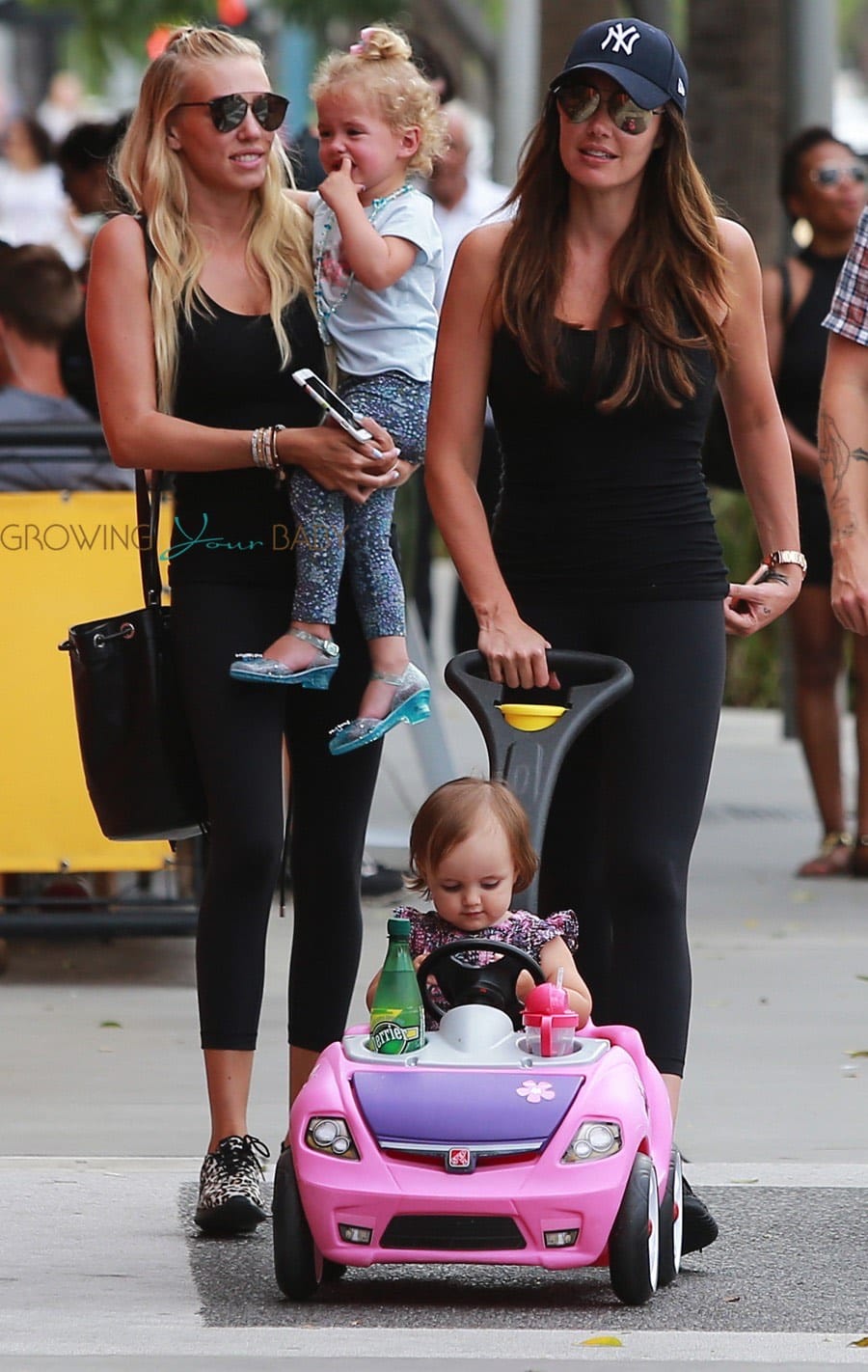 The sisters grabbed lunch before strolling through the city checking out the shops.
Lavinia and Sophia rode in matching Step2 Whisper Ride cars, while their moms donned similar yoga outfits.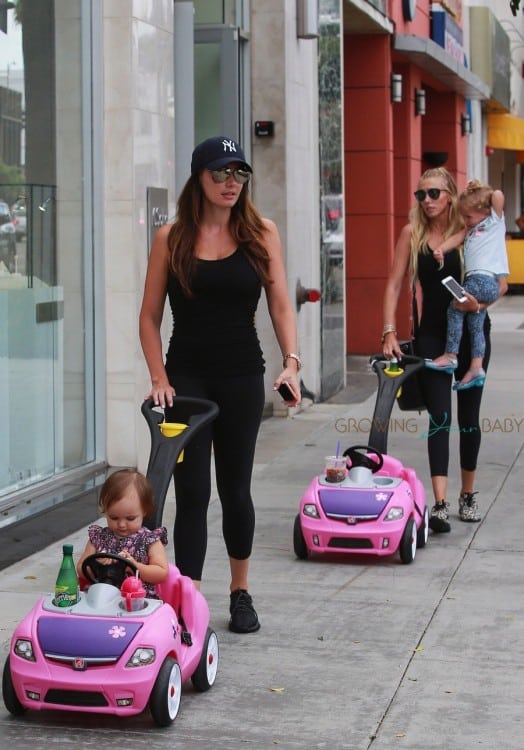 Tamara and Petra have enjoyed the Summer in the United States with their families, and have been spotted out in Beverly Hills almost daily shopping and soaking up the California sun.
Also along for the vacation, but not spotted out, is Tamara's husband Jay Rutland, Petra's husband James Stunt and the couple's twin boys, who were born in April.
The boys were likely lounging by the pool!  Petra and Jay bought the famous Spelling Mansion in 2011.  Despite only calling it home for only a few years, the couple put the 56,000 sq.ft palace back on the market last year.   So it is likely that they are enjoying it to its fullest before they move on to new digs!
{FAME/FLYNET}
---
[ad]