Do you have a car seat that is close to expiring and still need something for a new baby or older child?  Target's Car Seat Trade-In event starts this week.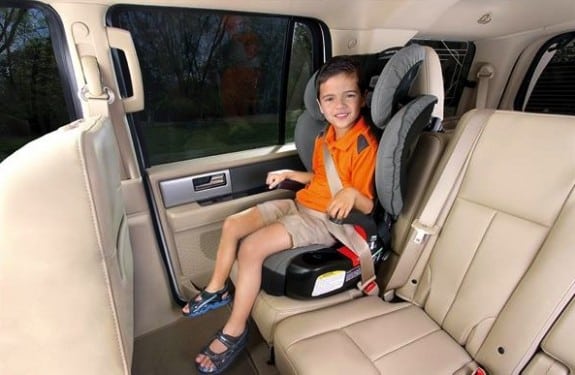 Between April 17–30, bring your used car seat to Target stores nationwide and trade it in for a coupon for 20% off any car seat in store or online at Target.com, good through May 31.
Target is teaming up with TerraCycle to make sure the car seats that are traded in are recycled, or upcycled into new products. Through their partnership, they expect to keep more than 700,000 pounds of car seat materials out of landfills.
"In honor of Earth Month, we wanted to make it easy for guests to do something positive for the planet and their communities," says Jennifer Silberman, chief sustainability officer, Target. "We love this opportunity to give families an environmentally friendly way to dispose of unwanted car seats and get the new ones they need just in time for spring."
Why do car seats expire?
Transport Canada notes manufacturers give an expiry or useful life date because over time:
frequent use and exposure to sunlight can damage and weaken plastic;
safe-use labels on the products fade or become hard to read;
instruction manuals have likely been lost;
food, cleaners, drinks and other materials that have been spilled or used on webbing, buckles, adjusters and other parts may prevent them from working safely;
the history or condition of the car seat or booster seat becomes hard to check (was it in a crash, was it stored in a place or in a way that caused damage to parts, etc.?);
safety regulations and standards may have changed, so safer products may now be on the market; and
second or subsequent owners may not get product safety recall notices if problems arise
How long can your seat be used before it expires?
Britax Car Seats manufactured June 2010 or after
Infant car seats have a service life of 6 years.
Convertible car seats (excluding the Classic line) have a service life of 7 years.
ClickTight Convertible car seats have a service life of 10 years.
Harness-2-Booster seats have a service life of 9 years.
Belt-Positioning Booster seats have a service life of 6 years.
Britax Car Seats manufactured through June 2010
The service life for most Britax infant car seats (including the base), older infant/child car seats, youth seats, and belt-positioning booster seats manufactured through June 2010 have a service life of 6 years. Frontier Harness-2-Booster seats manufactured from 2008-2010 have a service life of 9 years.
All Evenflo car seats expire 6 years following their date of manufacture, with a few exceptions: the Symphony car seat line expires 8 years after the date of manufacture, because it is an all-in-one car seat with extended use from infant seat through belt-positioning booster. The Evenflo Transitions and Evenflo Evolve 3-in-1 combination car seats also expire 8 years after the date of manufacture due to their extended use from harnessed car seat through no back booster.
The Chicco KeyFit® infant car seat has a lifespan of 6 years
All of the Chicco NextFit® Convertible car seats have an 8-year life span
Diono car seats expire 10 years from the date of purchase and approved for the use of harness mode for 8 years and up to 10 years in booster mode.
The Diono Monterey booster has an 8-year product life
For additional expiration dates, please consult the tag on the bottom of your Car seat.
---
[ad]