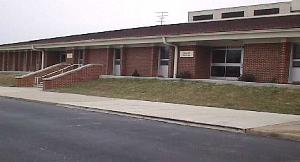 An Indianapolis teacher has come under fire after it was revealed that she may have tried to harm a special needs student in order to prevent him from attending a class trip.
"Maybe he could get sick enough not to attend and we won't have to deal with it," the teacher told a classroom aide, according to court and state documents.
This is what teacher Trinda Barocas said when referring to one of her students, a little seven year old boy with autism. Why? All because she didn't want him to be part of a class trip to the zoo.
In an interview with Child Protective Services (CPS) afterwards, Trinda said that she didn't want the boy to be part of the trip because she thought he would act out.
The state report says teacher's aides also described Barocas as dragging Young's son and another student across the floor by their arms, pushing them, pinching Young's son and flicking the other student on her lips.
On the day the class was heading on the field trip, the teachers aide, David Holder told investigators that Trinda said:
I wonder what would happen if (the boy) had peanuts? I could touch it, and then touch him.
Not long after, she allegedly tossed him a Mr. Goodbar that was full of just that. Peanuts.
The Mr. Goodbar allegation came to light when school officials called in state child welfare investigators after teacher's aides alerted them about concerns that the teacher was abusive.
As you can imagine the young boy's mother, Anita Young was shocked when the school alerted her to what had happened. She believed she was sending her son somewhere safe when he went to school everyday and has since realized that this was not the case.
The boy's peanut allergy, which was discovered when he was small, is so severe, doctors told his parents he would asphyxiate within minutes if he were to ever come in contact with them again.
According to her, he probably didn't eat the candy bar because he won't eat foods that are "unfamiliar" to him, a character trait common to kids with autism.
Mrs.Young has filed a suit against the district and she wants criminal charges filed against the teacher, something that has yet to happen.
"I think she's sadistic," Young said. "I think there's something wrong with her mind. She shouldn't teach. She shouldn't be allowed around kids." Barocas' attorneys did not respond to calls seeking comment Thursday, but according to the CPS report, the teacher told the agency "she did not want (the boy) to attend the field trip to the Indianapolis Zoo because of his behavior. She stated that he did go and did many things that he was not allowed to do. Trinda compared (the boy) to an 18-month-old child several times. Trinda denied that she did anything or said anything to stop (the boy) from coming on the field trip."
It has also been revealed that back in 2007, this teacher was placed on administrative leave after a nurse saw her force feeding, slapping and restraining a child.
Before these accusations came to light, the district was planning to fire Mrs.Barocas for poor performance. Before that could happen, she resigned.
This story just makes me want to cry. Our kids are supposed to be able to go to school to learn, to make friends and to have fun. We as parents are always confident that our children are safe in the school system. This is just scary.
As the parent of a special needs child, stories like this really make me worry about how the school system will be with my son once he is old enough to be there. I already have issues with trust and things like this are just going to make it that much more difficult.
NO child deserves to be treated in such a horrible manner. No child deserves to miss out on class trips because of a disability. I have learned over the years that some people just don't understand kids that have special needs. They are just like everyone else, but deal with problems that are NOT their fault.
I am disgusted with this teacher. I hope that she gets what she deserves and I sure hope that they do file criminal charges against her. This was totally uncalled for and she needs to be punished.
The fact that back in 2007 she was put on leave because of mistreating another child makes me even more angry. She should have lost her license THEN as a teacher. If so this boy would not be in the position that he is in.
My heart goes out to the little boy and his family. – Shannon Strohm, Staff Writer
Related Articles:
---