When approached her employer with the happy news that she was pregnant, she wasn't congratulated, she was fired.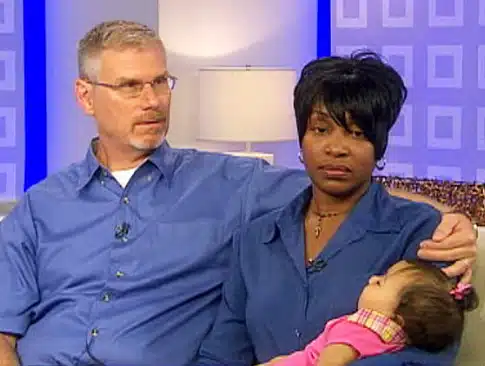 Jarretta was employed as the fourth-grade teacher at Southland Christian School in St. Cloud Florida. The school has a strict standard of moral conduct that teachers must abide by.
When the school administrator, Julie Ennis, was informed of Jarretta's pregnancy she took the bold and controversial step of asking for the date of conception. Jarretta's honest answer and the agile math skills of the administrator, lead to the realization that the baby had been conceived three weeks before Jarretta's February 20th wedding. Jarretta was, therefore, guilty of "fornication" and had breached the moral code of the school.
Shortly thereafter, Jarretta received a letter from Ennis, requesting that she not return to work because she had chosen to disregard school morality standards by having sex outside of marriage, "an immoral action."
Adding humiliation to financial injury, the parents and students of the grade four class were informed of the reason for the teacher's termination.
According to the school's own admission, Jarretta was an outstanding teacher and there had been no complaints, filed against her, from parents or students.
Jarretta has hired lawyer, Edward Gay, and has taken the matter to federal court. She is seeking damages for lost wages and for the emotional distress caused when the school shared private and personal information with parents and students.
Due to a lengthy backlog, Jarretta opted out of mediation with the Equal Employment Opportunity Commission, in favour of filing suit. She is suing under federal gender discrimination laws, a state marriage discrimination law, and for violation of privacy.
The school stands by the decision to terminate Jarretta and has requested that she, "withdraw her complaint and consider the testimony of the Lord."
According to Gay, however, the fact that the school is a private, religiously affiliated institution does not exempt it from federal discrimination laws.
"The courts have constantly rejected arguments when such schools say its 'free exercise' and cite the First Amendment. It's different for church employment, but this teacher was performing essentially secular duties," Gay said.
No court date has been set. – Jen R, Staff Writer.
Related Articles: