In a case of the right place and time, a Myrtle Beach family has been credited with saving the life of a newborn baby girl who was wrapped in a plastic bag and discarded in a dumpster.
When Austin Detray and his brother heard a faint sound coming from a dumpster in their neighbourhood the teen didn't think twice, and jumped in to see where the noise was coming from.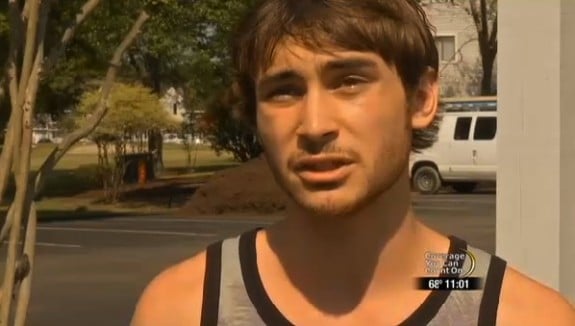 "I….I heard it and I instantly knew it was a baby and she was crying, so I jumped in the garbage can, or the dumpster, and I started moving bags away. I got two or three bags down and saw the baby's face pressed against the bag," he told WYFF4.com
"It was tied shut…it was, it was horrible. I ripped it open and the umbilical cord was still there, the placenta, it was just born," The teen added.
As he was pulling the baby from the dumpster his brother ran to get their mom Jessica Detray, who cleared out the mouth and nasal passages so the baby could breathe.
"So…what I did was….got towels and took care of her. I named her. I named her Hope. Because I have hope for her and I pray, and if anything comes from this I want to make sure she is okay,"  The quick thinking mom recalled.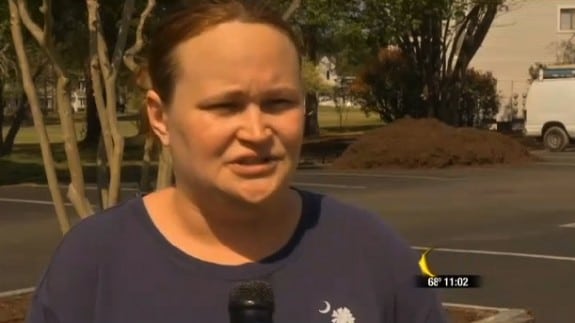 "It's terrible," she said with tears streaming down her face. "It hurts my heart to know anybody who could harm a child. My hopes for this baby is to live and have a wonderful, beautiful life."
Baby Hope weighed 8 pounds, 6 ounces, and is in stable condition, Lt. Raul Denis with the Horry County Police Department told the media. She was believed to be just a couple hours old when she was found.
Shortly after the rescue Horry County Police released two photos of a woman wanted for questioning in connection with the abandoned baby. She turned herself in to police Thursday night after seeing herself on television, according to officials.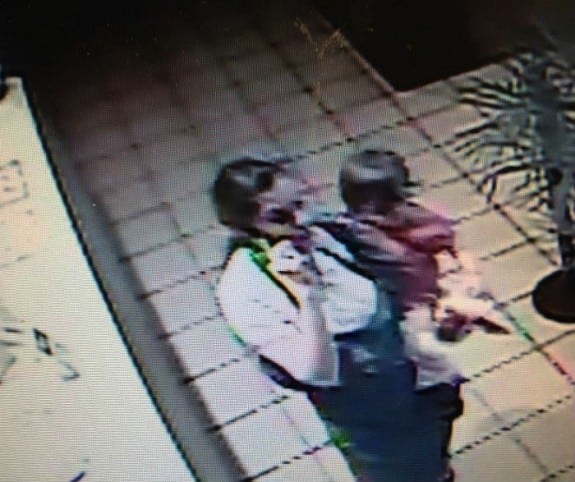 Jessica and her family visited the baby girl on Thursday afternoon at the hospital. She told WYFF4 News that she is willing to take care of the baby herself and would even considering adoption.
In South Carolina a parent can leave their baby, up to 30 days old, with an employee on duty at any hospital, emergency medical services provider, law enforcement agency, fire station or any worship center.
---
[ad]