A survey on the sexual habits of teenagers found an interesting change that may be responsible for the recent increase in rates of teen pregnancy. A birth control method known as "the Rhythm Method" could be to blame for teens becoming pregnant.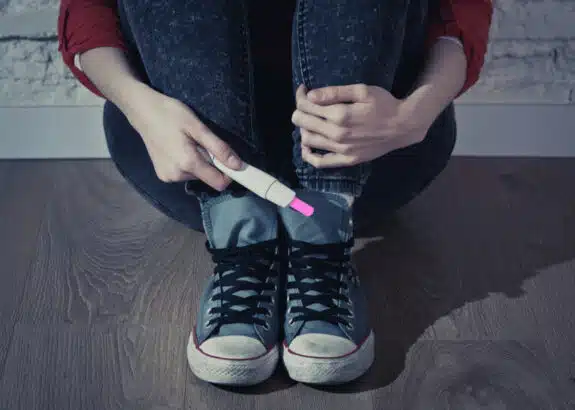 According to a recent survey of teenagers, at least 42 percent of teenagers have had sex at least once prior to marriage. The majority of those teenagers said they used birth control methods at least once, with condoms being the most popular choice. However, more teenagers now are using something called "the Rhythm Method" to prevent pregnancy. Teens who admitted using this increased from 11 percent in 2002, to 16 percent now.
The Rhythm Method is a means of preventing pregnancy by avoiding intercourse at the times when a woman's body is most fertile. In order for this method to work correctly, a woman has to be aware of when she ovulates during her menstrual cycle. For many women, this can vary from the "norm", especially in teens who do not yet have a regular cycle. According to Joyce Abma, a social scientist at the CDC's National Center for Health Statistics and lead researcher of the survey, using the Rhythm Method results in pregnancy at least 25 percent of the time.
When used without any other forms of protection, it also does not protect against STDs.
Experts feel this increase may be part of the cause behind the recent increase in teen pregnancy rates. Despite dropping numbers between 1991 through 2005, the rates of teen pregnancy increased between 2005 and 2007.
"We've known the decline in childbearing stalled out. This report kind of fills in the why," said Bill Albert, a spokesman for the National Campaign to Prevent Teen Pregnancy.
Other factors may include the change in cultural attitude about being a teenage parent. Of the teens surveyed, 70 percent of the girls and 64 percent of the boys said they felt it was acceptable for an unmarried woman to have a child. Both of these amounts are up from precious answers in 2002. – Summer, staff writer
Related Articles: