Memorial Day weekend was a busy one for a couple hospitals in the U.S.!  Yesterday we reported that Utah couple Guillermina and Fernando Garcia became parents to 5 tiny babies.  Today I found a second announcement for a Texan couple who also welcomed quintuplets!
For the first time in Corpus Christi Medical Center history, the hospital delivered quintuplets. On May 25th Cesar and Crystal Tamez welcome five newborn babies into the world at 11:16 a.m. to 11:20 a.m.  Born at 27 weeks and 4 days, the quintuplets and their birth weight are:
Caleb Hunter, 2 lb. 6 oz.
Aden Cesar, 2 lb. 3 oz.
Bianca Hope, 1 lb.14 oz.
Madeline Love, 1 lb. 8 oz.
Chloe Faith, 1lb. 5 oz.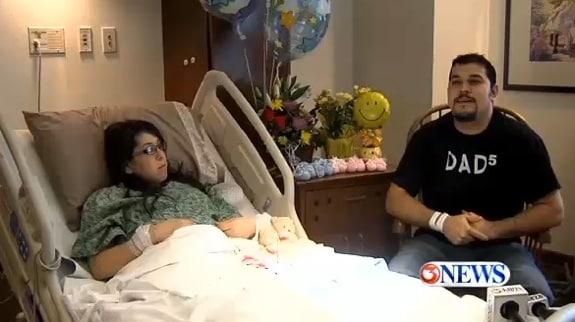 "Just preparing for one baby is hard enough, let alone five," Cesar Tamez said. "My wife picked the names of the girls, I picked the names for the boys, and we decided on faith, hope and love as their middle names."
The delivery was a first for Dr. Ryan Loftin, who said he has delivered twins and triplets before, but never quintuplets."It was a lot of fun," Loftin said.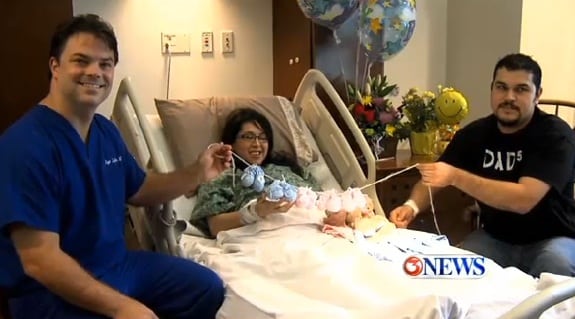 "It was like pulling handkerchiefs out of a hat, just kept pulling one after another. The hardest part was getting them in order."
The babies, who are very fragile, are said to be doing well. They aren't expected to be allowed to go home until closer to their due date in August.
"Delivering our first babies at Bay Area Hospital has been a true blessing," stated Cesar Tamez. "We are thankful for the outstanding care that is being provided by the physicians and nurses at the hospital."
---
[ad]