Parents who feel like they always need to be connected may appreciate a new smartphone holder called the Texthook ($26).
This adjustable gizmo straps directly to the handle of your stroller so that you can see if e-mails or calls are coming in.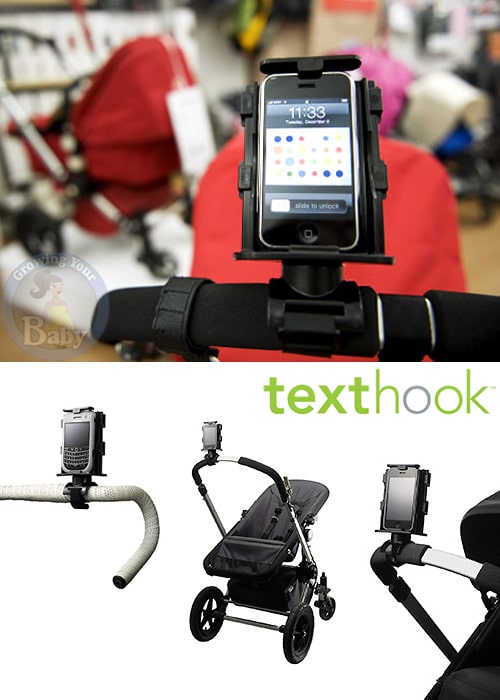 Even though that I know that many will complain that having a PDA in your face the whole walk disconnects the bond between parent and child, those who use them will type anyway.
Parents can also attach the texthook to the handle of their exercise equipment, shopping cart or bicycle.
Worth Noting: In order to keep your child safe, the company states on their website that they don't want parents to text/e-mail while in motion.

More information is available on the company's website: thetexthook.com
---