With the matching mom/dad/baby bracelets that are issued at birth this should never happen….except, somehow it did.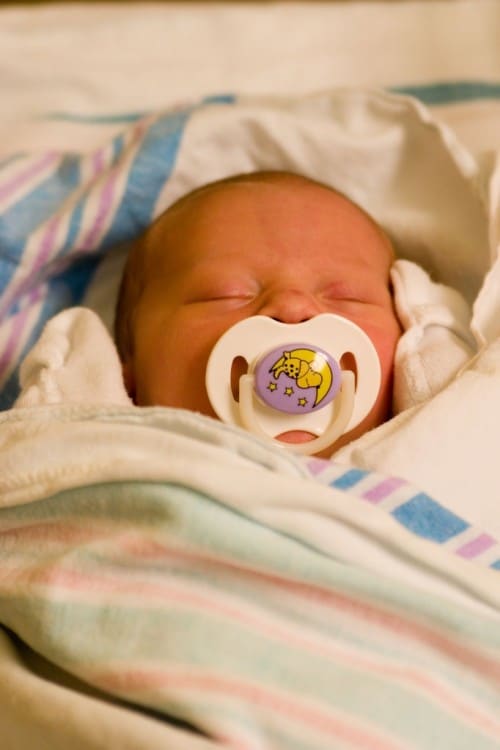 Moms have intuition and this one knew the baby she was just handed wasn't hers.
A nurse at St Vincent's Private Hospital handed the Williamstown woman the wrong child as she recovered from giving birth on Sunday. It was her first baby.
The woman began breastfeeding the infant girl but complained to a midwife that she did not think it was her child.
A statement by St Vincent's Hospital last night said the midwife realised the mistake and immediately rectified the situation. The hospital acknowledged the mistake and promised to investigate.
"We have taken this matter very seriously and have instigated a full investigation and have reinforced procedures to prevent this from happening again," the statement said.
"We are in constant contact with the families and they have asked that they be left alone to enjoy this special time with their babies.
"Both mothers and babies are well and they have requested that their identities and further details that may lead to them being identified are not released and we will respect that request.
"Everyone at St Vincent's and Mercy Private Hospital is committed to the highest standards of patient care and we are concerned and regret that this has happened, as the welfare of our patients is our number one priority."
It is not known whether the babies were wearing identification bracelets at the time of the mix-up.
At least one of the families is believed to be considering legal action.
The hospital has taken blood samples from the families to ensure they have the right newborns.
Australian Breastfeeding Association Victorian spokeswoman Karen Commisso did not think the bond between mother and baby would have been harmed by the brief mix-up. But such mistakes should never be allowed to happen, she said.
"It should not have any long-term health effects, but it is very distressing for both mothers involved," she said.
"If that's your first baby and she has her first feed from somebody else, you'd be pretty devastated."
Ms Commisso said baby-friendly hospitals — where mother and babies are not separated after birth — should be adopted across the state to avoid mistakes.
I believe this is part of the reason why babies are now kept with their mommies at all time. Partly for bonding, safety and identification.
Nurses are so busy now with the cutbacks that they may not take the time to carefully look at the i.d. tags when they are returning a baby to it's mother.
SOURCE:news.com.au
---
[ad]