Ben Affleck and Jennifer Garner continued their 4th of July tradition of taking their children to watch the Parade in California on Friday.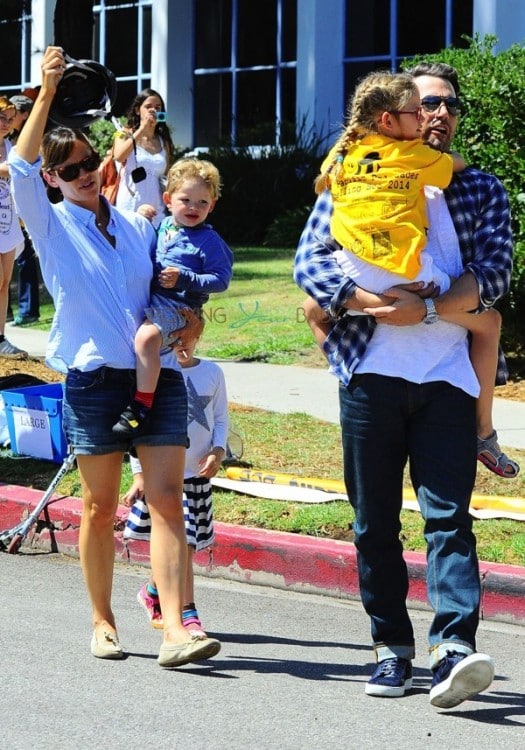 Ben was spotted first at the 66th Annual Pacific Palisades Fourth of July Parade with his girls, who wore matching event tees.  Jennifer arrived after on her bike with son Sam strapped to the back.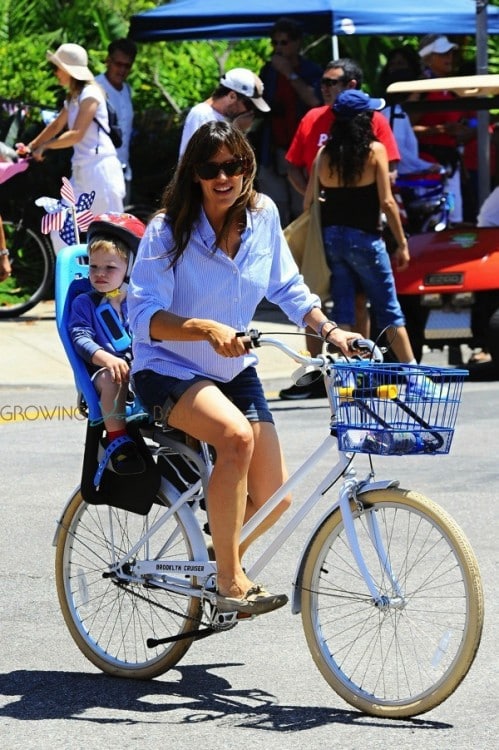 When it was time for the parade to start Sam and Seraphina sat in the front row with their mom and a nanny.  The two-year-old was photographed showing off some of his fancy moves for the crowd as the bands played.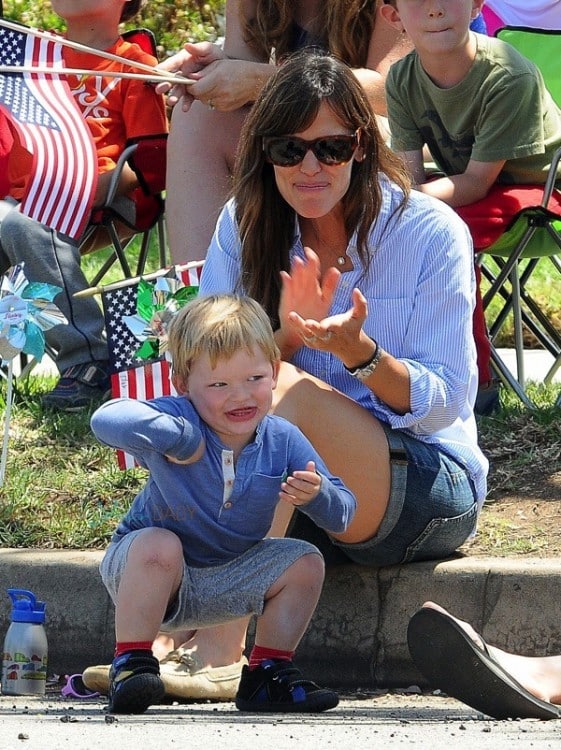 This past week Jennifer and the kids visited her hometown of Charleston, West Virginia to spend some time with family and friends.  Currently filming the new Batman movie, Ben was absent from the trip, but met up with wife in Detroit to celebrate their ninth anniversary.
"They were like any normal couple celebrating their anniversary. They were laughing. … They were hanging out. They were having a great time with the staff," says Justin Near, publicist for the Bistro.
And that's what we love about them! Just a regular couple out to enjoying time together – and that sentiment was echoed today.
{INFPHOTO.COM, FAME/FLYNET}
---
[ad]