Ben Affleck and wife Jennifer Garner go for an afternoon stroll in Boston this afternoon with their girls Violet, 3 and Seraphina, 4 months.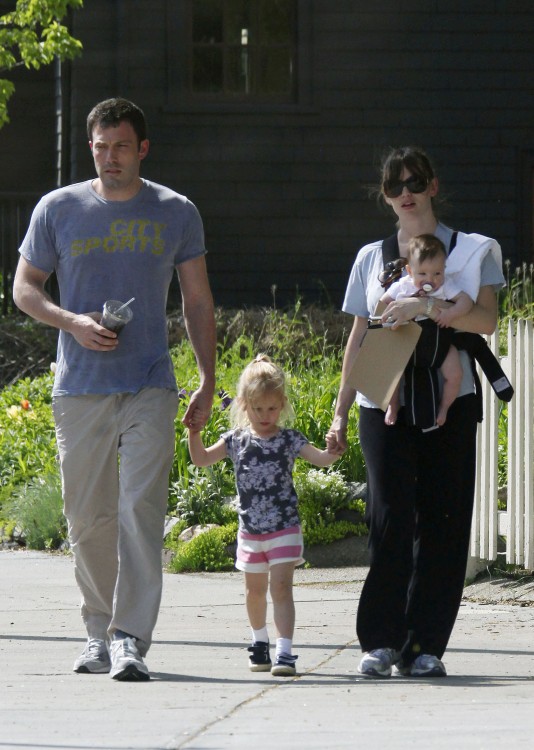 Jen caries Sera in a Babybjorn Carrier Synergy with a Bella Tunno's binky holder attached to her bib.
The busy mom recently spoke about how life is now that she has 2 children.
"It's crazy in our house," she said with her trademark warm laugh. "Everybody is happy and healthy. It's only one more, but it feels like three more."
When asked if it was supposed to get easier after the first baby?
Jen responded, "The second child is easier. The experience is easier with the second, but the overall thing is chaos. Happy chaos. Let me just say that life is very full. The girls are happy and healthy. Ben and I are really happy."
---
{FAME}
---
[ad]