New for 2016, the Austlen Entourage will take the market by storm by offering parents a unique stroller that will grow with their family – and carry almost anything you need it to! The Entourage has the strongest weight limit of any stroller and can accommodate up to 150 pounds combined weight of children and cargo. Yet, the stroller's unprecedented capacity is seamlessly incorporated into a stylish design that does not compromise on compact fold, quality or child comfort.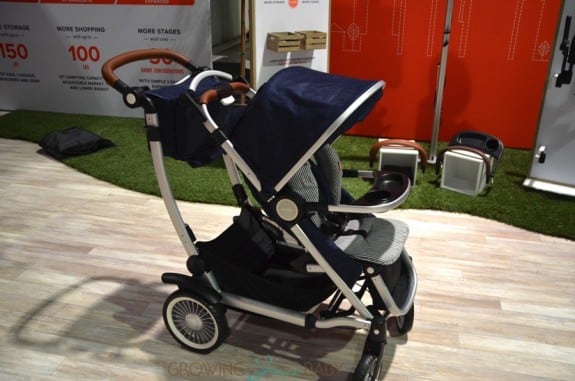 As a single the front seat can be reclined flat for baby, or used to hold a car seat.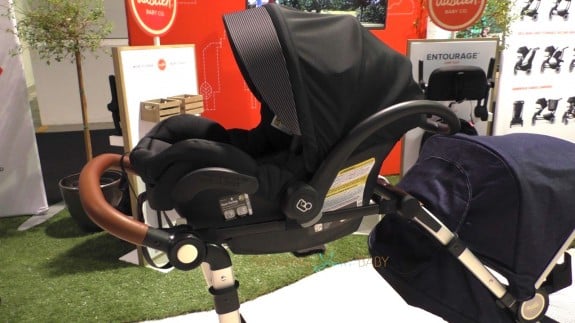 As your family grow parents can add a jump seat, a second stroller seat or a second infant car seat.
While you are out the expandable market tote will hold all of your personal gear, while safely stowing your groceries.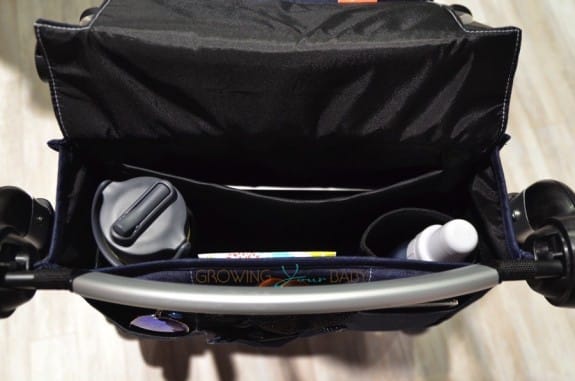 Designed by business partners Patrick and Leslie, the stroller is so impressive that it garnered The Juvenile Product Manufacturers Association's (JPMA)  "Best in Show" award in the 2015 Innovation Awards competition as part of the ABC Kids Expo.
"We are absolutely thrilled to be honored by the industry in our first year at ABC," said Leslie Stiba, CEO and co-founder of Austlen. "The Austlen team is very talented and enthusiastic, and has worked tirelessly to develop the Entourage. Our goal is to develop products that allow families to live an active and full life through many stages. Recognition by industry experts is a testament to the team's efforts and dedication"
To see the stroller in action, please check out Leslie, the co-founder demoing it for us at the ABC Kids Expo.