After spending a couple weeks in sunny California the Beckham family was spotted at LAX headed to their next destination.
David carried a sleepy Harper and all of her stuffies, while Victoria kept her youngest son Cruz close. Romeo led the pack as the party of 6 made their way through the airport.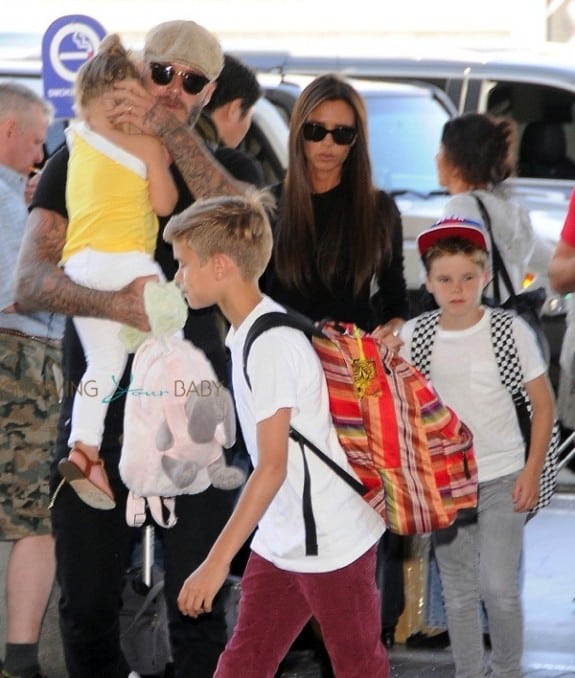 The Beckhams, who called Los Angeles home for 5 years, currently live in London. During their time in the Golden State the family enjoyed Memorial Day with friends at the beach(below), and attended a few sporting events.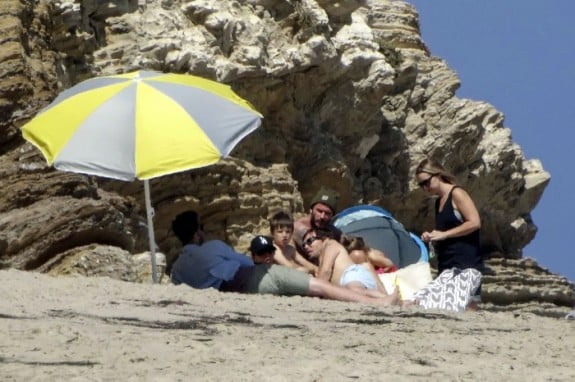 David has been busy recently trying to start a pro soccer team in Miami. His plan to build a 25,000 person stadium in the Port of Miami hit a snag last week when Dade County commissioners officially voted against the proposal. We will likely see him back in the Capital of Latin America very soon to bolster support for his plan b.
Until then we love seeing him out with his family.
---
[ad]
{PACIFIC COAST NEWS, FAME/FLYNET}