Both David and Victoria Beckham took to their social media pages this morning to post pictures of their new addition – Harper Seven.
Victoria was first, posting a photo of David and the newborn swaddled with the caption, 'Daddy's little girl!'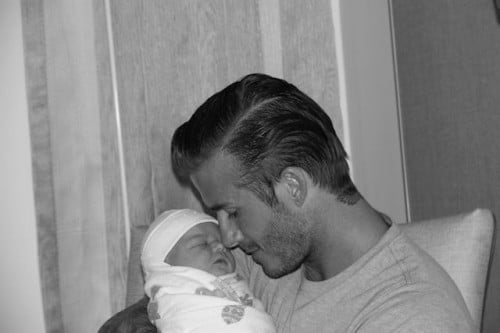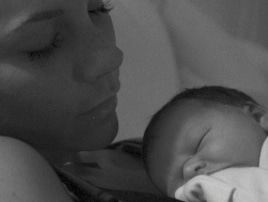 The proud daddy followed up an hour later on his Facebook page with a sweet picture of his girls sleeping.

Earlier this week David posted a video of Facebook discussing the origin of the baby's name saying,
'A lot of thought goes into our children's names and Harper was a name that we've loved for a long time for a couple of reasons.

'One reason is Harper's an old English name which we loved and one of the other reasons was Victoria's favourite book is To Kill A Mockingbird and the author was Harper Lee. It's a very strong, passionate book. That's where Harper came from.'
He also spoke about how exciting it was to add a little girl to the family,
'To have another girl in the family is really incredible. We've got three beautiful healthy boys already and we're so lucky to have that and now to have a beautiful little girl.

'Having a daughter is a whole new thing. Having pink in the house, having lilac in the house… and you have to be a lot more delicate with girls than boys and I'm not used to that so it's a whole new experience.'
Congratulations to the couple!
Related Articles:
---
[ad]