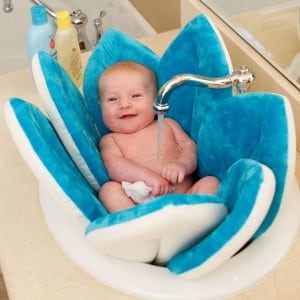 As many parent know  it can be difficult to bath a newborn. A tiny baby in a big tub. They're cold and crying, you're frustrated and trying to do everything you can to get them clean. We've all been there.
Enter the Blooming Baby Bath.
This unbelievably adorable 'flower' is made from incredibly soft, cuddly materials to hug any sink and to create a safe, fun and convenient bath time experience for your little one.
Blooming Bath's plush materials cradle and cushion your baby like no other baby tub can. It's a unique, easy, hassle-free experience that allows you to enjoy those special moments bathing your infant.
Easy to use, all parents need to do is push it into their sink so it can create the 'perfect cushioned cradle' to wash your baby. When you're finished, gently squeeze out the excess water and throw it in the dryer for 10 to 15 minutes. Or, it can also be hung on the back of the door by hang tag on the back.
So.  Flippin.  Cute!  I mean, who doesn't want to bathe their baby in a sunflower?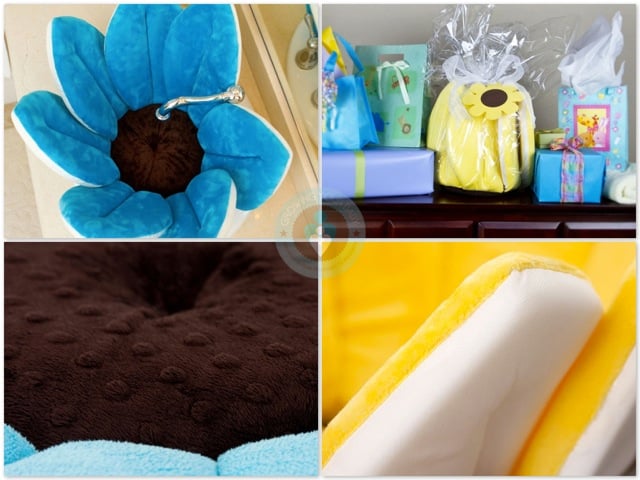 ---
Related Articles:
---
[ad]