Is there anything the Duchess of Cambridge can wear that doesn't look flawlessly regal? Kate Middleton never fails to look beautifully elegant, even on her most casual of days, and her recent wardrobe choice for her outing at last night's Diplomatic Reception was no different.
Arriving in a diamond-studded tiara lent to her by the Queen, the Duchess showed up to Buckingham Palace in style (of course!) in a chauffeur-driven Bentley, wearing a lace Alexander McQueen evening gown.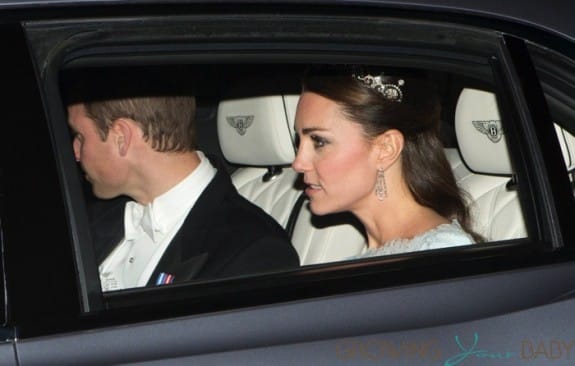 The Lotus Flower Tiara was later confirmed by Kensington Palace to have belonged to Princess Margaret, and was on loan to the Duchess for the evening by the Queen Mother.
The tiara was adorned with delicate arrangements of diamonds and pearls, and was absolutely stunning paired with a set of long, dangling diamond earrings to match.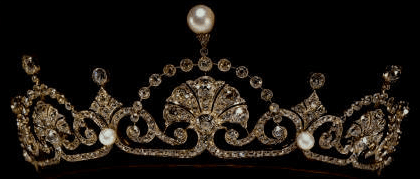 The accessories polished off Kate's classy, chic look, giving her Alexander McQueen gown just the right finishing touch.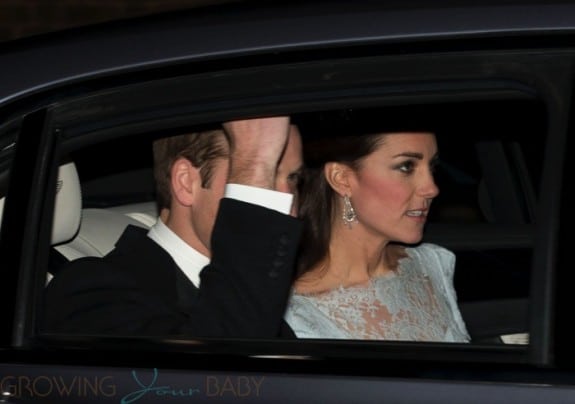 Worn by the Queen Mother herself in 1927, the Lotus Flower Tiara was eventually handed down to Princess Margaret, who later wore the lavish piece to a state dinner.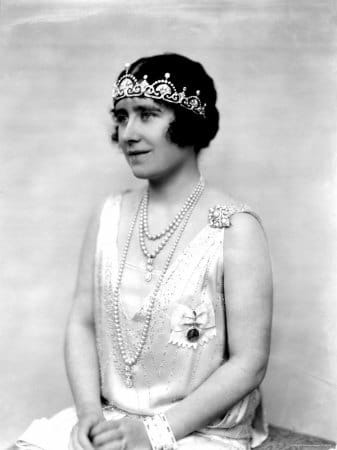 Last night was believed to be the first time since the Royal wedding in 2011 that the Duchess of Cambridge has donned a tiara.
The Duke of Cambridge was by her side, looking just as refined as his royal partner, but Kate stole the show the minute she arrived on the scene. All eyes were on her ensemble as she took the honor of wearing the much talked about, time-cherished accessory.
Kate turns heads wherever she goes, tiara or no tiara. Her next royal outing is bound to be exciting for us onlookers, but until then, we can continue gushing over that tiara and its rich, timeless history.
{SPLASH}
---
[ad]