It was a busy day for the Duchess of Cambridge, Catherine(Kate) Middleton! The mom-to-be was photographed attending three events in the Borough of Kensington and Chelsea.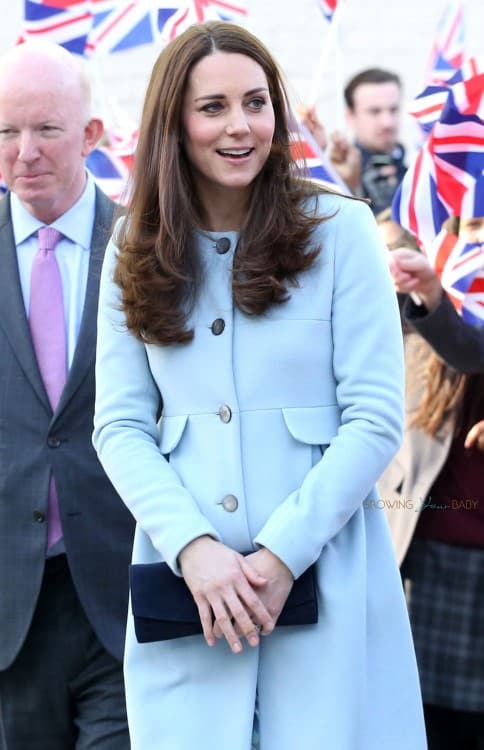 Kate started her day at Family Friends Kensington to meet volunteers and get an overview of the organisation's work supporting vulnerable families.
Her growing belly could be seen under her blue cashmere blend coat, by Seraphine.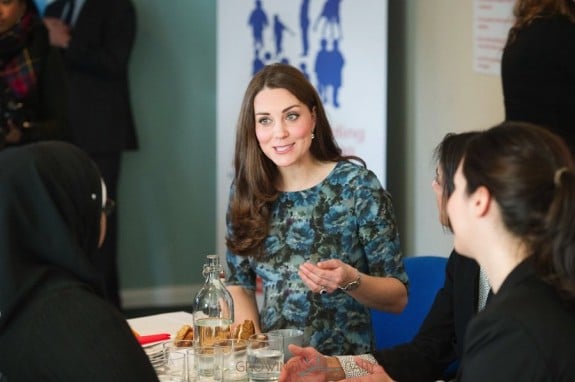 Inside the center Kate wore a blue and green floral dress, also by Seraphine.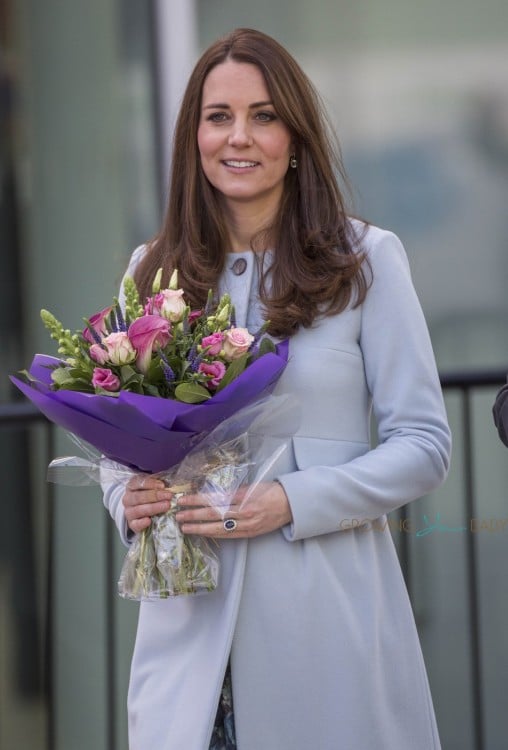 Next Kate visited the Kensington Aldridge Academy to formally open the new school before opening the new Kensington Leisure Centre.
While there, the mama-to-be told student Martina McDonagh the baby has been very active,"It's moving all the time. I can feel it kicking now."
Nineteen-year-old McDonagh added, "I told her I hoped it was a girl, but she said she doesn't know yet," Martina said afterwards. "She said it was moving around a lot."
{PACIFIC COAST NEWS}
---
[ad]