The Steiff Toy Company was founded in 1880 after founder, Margarete created an elephant made of felt, that was intended for use as a pincushion. By 1892 her collection of animals included stuffed monkeys, a donkey, a horse, a camel, a pig, a mouse, a dog, a cat, a giraffe, elephants and a rabbit.
Over the next 15 years, Margarete's 'handmade zoo' became so popular that by 1907 the company was making 1.7 million animals a year.  Today the Steiff name is recognized as being 'synonymous with top quality the world over.'
Famous for their woven plush, used to create realistic designs and unmatched durability, Steiff's collection of animals are made to last.
And while the woven plush can be as much as 12 times more expensive than it's knitted counterpart, it's fortitude will insure that your child's best friend will be around for years to come.
For Easter, Steiff has a huge collection of rabbits that would be the perfect gift for your little animal lover.  Last year we added Dossy (#2 below) to our family.  Not only is he a great 'friend' for my boys, but he has been a good substitute for the real thing that my oldest has been asking for.
Here are our top picks for hippity hops this Easter: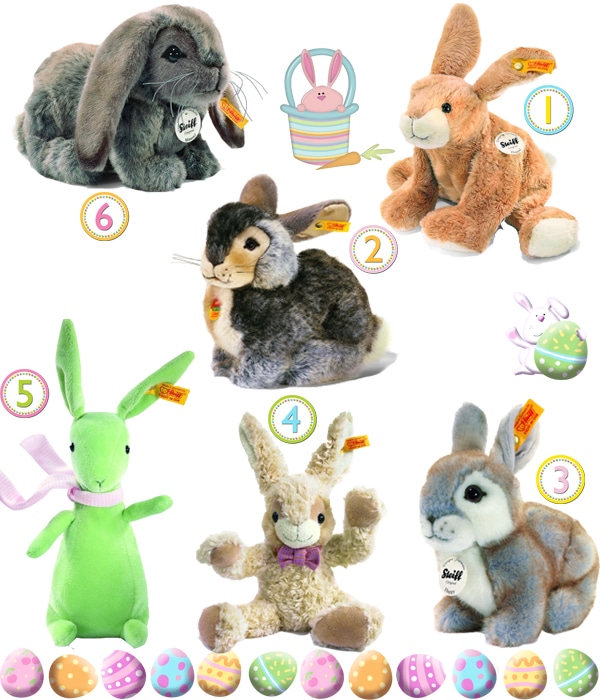 Related Articles:
---