The Joile Pitt family took a private tour of the Field Museum in Chicago yesterday.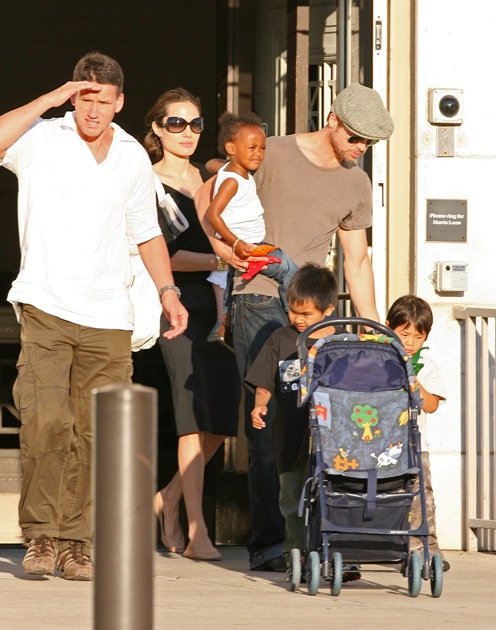 The museum shut its doors at its normal 5 p.m. closing time but reopened at 5:30 p.m. for the glamorous couple and their children, Shiloh and Maddox, said Nancy O'Shea, the museum's public relations director.
The couple arrived in town Tuesday by private jet at Midway airport as Jolie is in town to film "Wanted," an action flick also starring James McAvoy and Morgan Freeman.
Jolie, boyfriend Pitt and Pitt's mother, Jane, are reportedly staying at a posh downtown hotel.
The couple and their children stayed at the museum for about an hour and a half Saturday and were given a private tour by security guards, O'Shea said.
And of course, O'Shea said, "they saw a lot of the dinosaurs."
Maddox and Pax were also there but are not totally visible in the pictures. You can see Shiloh and Zahara better because they are being held by their parents.
SOURCE
{WIREIMAGE & INFphoto.com
---