Beach bound! Kourtney and Khloe Kardashian were photographed checking out of the Trump SoHo Hotel in New York City on Monday with little ones Mason and Penelope before heading to the Hamptons!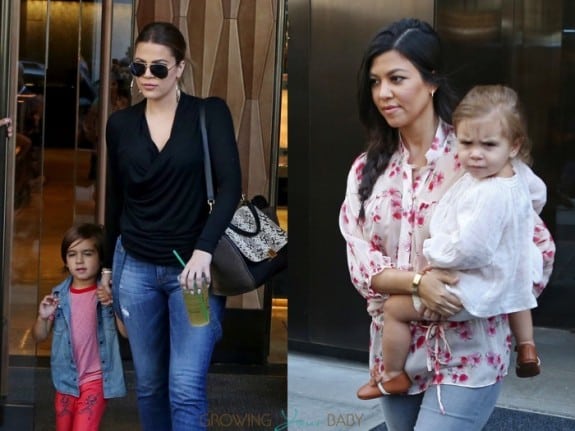 The girls have been on the move quite a bit lately and that shows by the volume of luggage they have with them.  Los Angeles to Paris to Italy to New York it has definitely been a busy few weeks for the family.  Outside the hotel photographers snapped three carts full of suitcases – most of the pieces by Louis Vuitton as shown below.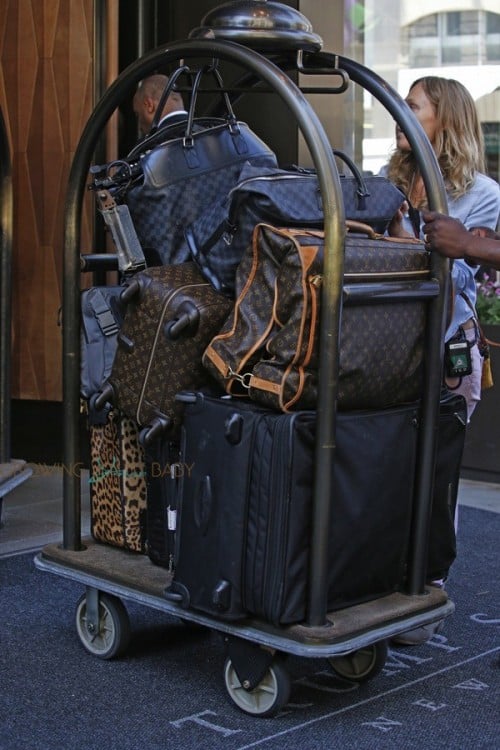 Khloe and Kourtney will embark on a new adventure this Summer, with cameras rolling, when they film The Kardashians take the Hamptons. The girls recently opened up a pop-up Dash shop on the historic Job's Lane, and have reportedly rented 12 houses for themselves and staff, including a 9,000-square-foot, five-bedroom waterfront home which is said to cost $300,000 for the Summer.
The village of Southampton has strict filming rules and fees – charging $500 a day on Main Street. The show, the village was told,  will only film private affairs, fundraisers, and benefits.  City rules state that no shooting is permitted on the beach, but shooting is allowed inside private homes and private stores.
{PACIFIC COAST NEWS, FAME/FLYNET}
---
[ad]