For the first time since delivering her sextuplets, Brianna Morrison has spoken about the sadness of losing 5 babies and their delight in having Sylas home.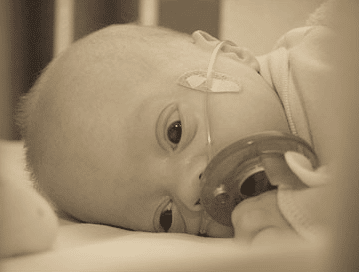 Ryan and Brianna Morrison welcomed 6 babies on June 10th at just 22 weeks gestation. At birth, the sextuplets ranged in size from 11 ounces and 1 pound, 3 ounces. Sadly one by the babies started to pass away until there was only one left – Sylas.
He is home now and the family conducted their homecoming interview with Minnesota television station WCCO.
Brianna talked about each baby and their personality saying that Lucia was the first born, her name meant light. She had the most sparkly eyes that would just capture you when you looked at her.
Bennett was a mamma's boy.
Tryg was their all American boy. The nurse gave him a red, white and blue stocking cap. He passed away on Flag Day. Captain America they called him.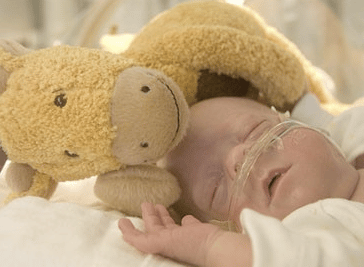 Lincoln was playfully renamed 'linky wink', she always thought he would be a poet, contemplate the things of God, and really know the heart of God.
Cadence was known as the sparkly baby. Every time the had an ultrasound, Cadence was just dancing, all the time. Her name means melody. And her middle name means beautiful. So beautiful melody. She was the smallest baby.
Brianna then tuns her attention to Sylas. He is cooing loudly and she calls him her man of many words. They hold him a lot and wonder if they're spoiling him, but decide it's okay because he's been through a lot.
She says that this is not the way they wanted it to be, but that this is what god wanted and they trust him because he is good. She also believes that they were given Sylas because they needed him. Without him she doesn't know how she would be able to get out of bed in the morning.
Related Articles:
Sylas Morrison Is Finally Home
All of the Byler Sextuplets Are Home
One of The Baker Quintuplets Passes Away
PHOTOCREDIT:MORRISONFAMILY
SOURCE
---
[ad]