It was reported today that Beyonce's baby is set to be bathed in sparkles thanks to 'Auntie Kelly'. The former Destiny's Child band member is said to be gifting her bestie $5200 Swarovski-crystal studded Baby Diamond Bathtub.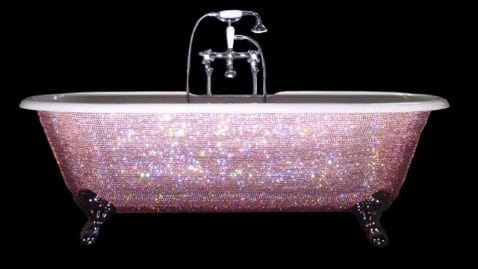 In a day in age when families are finding it hard to pay their bills and put food on the table, I find it unbelievably RIDICULOUS for a celebrity to gift someone a 'diamond encrusted infant bathtub'.
We get, your loaded. In fact you are so loaded that you can afford to splurge on the most over the top gift ever. But seriously? Every mom on the planet knows that babies only use their baby bathtubs for about 5 seconds. By the time they're 2 months old they are moved onto the big bath so they can have more room.
Spending five thousand dollars on a product that a child *may* only use for a few weeks takes celebrity insanity to a new level.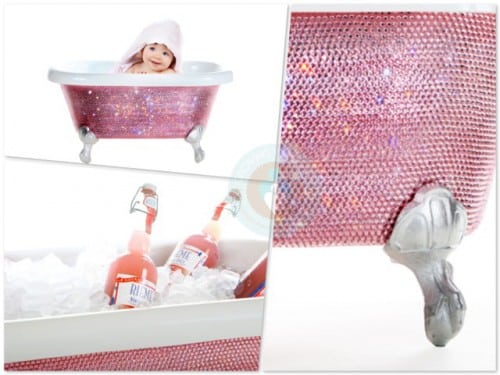 My advice to Kelly – take the tub back, buy a blooming baby bath (Cutest tub ever!) and splurge on a good stroller. Oh, and NEVER buy a baby anything that has Swarovski crystals on it. They are a choking hazard.
Related Articles: