Sylvester Stallone, his wife Jennifer Flavin and their daughters Sophia,15, Sistine, 14 and Scarlet, 10 were photographed walking the red carpet at 'The Expendables 2' UK film premiere at Empire Leicester Square, London.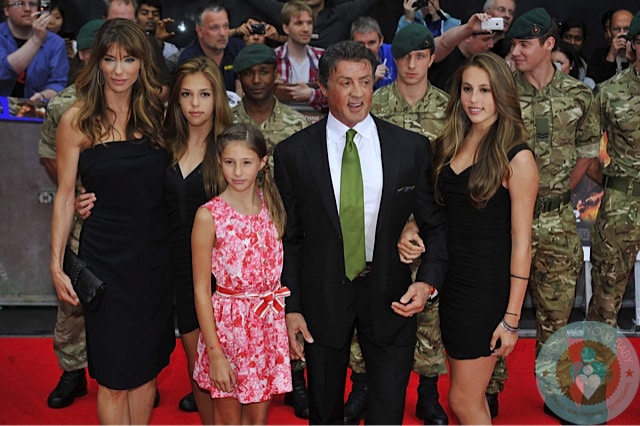 Before the press tour the actor and his family enjoyed some time together vacationing on a yacht off the coast of Italy. Continuing their time abroad they were also spotted out shopping in Paris just before the premiere in the city of light.
Even though he is just recently turned 66, Sylvester's career is in full wing. He recently completed production on two films and has two in the works, one of which he wrote and is also producing.
---
{PACIFIC COAST NEWS}
---
[ad]