Etsy retailer The Wooden Horse is a treasure trove of classic wooden toys.  Created from natural birch wood many of the toys in their collection are unpainted but can be customized after you receive them with organic paints.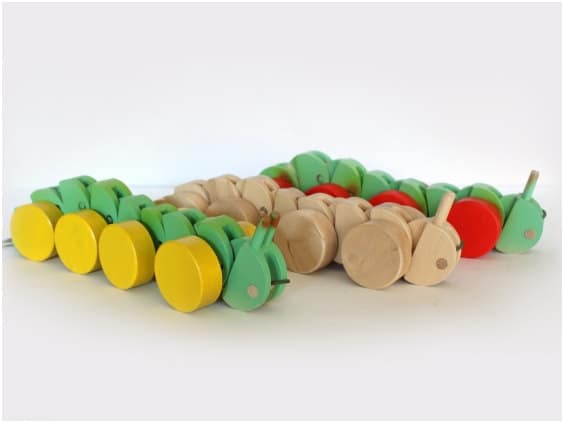 Blocks, teethers and animals on wheels have all been given a soft finish to keep your baby safe from sharp edges.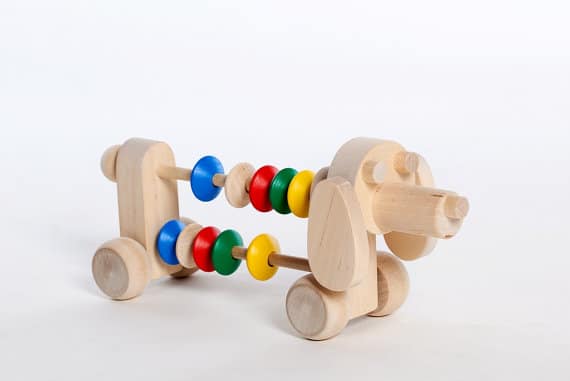 Little ones will love the pull along caterpillar, the tractor with stacking blocks and the puppy calculator.    For older kids they make a lacing shoe and a sorting/stacking puzzle and some beautiful puzzles.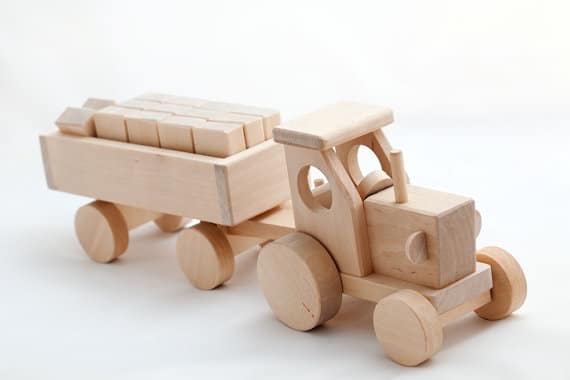 When my boys were little I bought a lot of wooden toys because they could be played with so many ways.  As many parents know kids put everything in their mouths.  So knowing that many of these toys have been left unfinished will give them a piece of mind during playtime!
Visit The Wooden Horse to see the rest of their selection
---
---