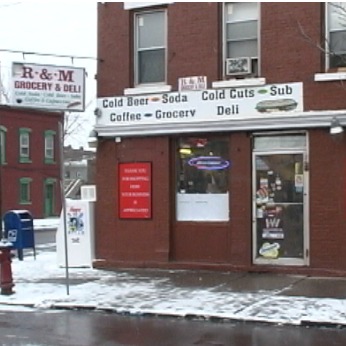 Tara Goss ran into the store to quickly grab a few items, leaving her 10 year-old and 2 year-old children in the car, with the engine running. That is when a man jumped into her car and drove away, with her children still inside.
The accused man, Omar Baez, might not have known the children were in the car police suspect. However when he became aware of them in the backseat he continued driving until crashing the car and fleeing the scene. The oldest boy quickly took the toddler to a nearby house where they waited for the police to arrive. The truck and the children were recovered 45 minutes later, both children were unhurt.
The frantic mom saw the man driving away in her vehicle and began chasing after him, however she could not catch her truck. She had only been in the store for a few moments before the incident happened. Officials often warn not to leave young children inside a vehicle because of the danger from heat. Tara wants parents to know not to leave children unattended inside a vehicle ever.
A police spokesperson has stated that what this mom did was illegal and she could be faced with charges of endangering the welfare of a child. No charges have been brought against her as of yet. Some supporters of her have pointed out that even if she was in the vehicle she might not have been able to prevent the theft or gotten her children out. A similar incident happened last January where a father was forced out of a car, his children taken then abandoned by car thieves. Tara Goss was 9 months pregnant when her car was stolen.
Omar Baez is being charged with grand larceny of a vehicle and two counts of endangering the welfare of a child. – Summer, staff writer
---