Often one of the first indicators that you are expecting is nausea.  Up to 70 percent of expectant mothers experience some sort of illness at some point during early pregnancy. Linked to the human chorionic gonadotropin (HCG) hormone, which is produced when you are pregnant, nausea – or morning sickness – can sometimes stick around long after the first trimester.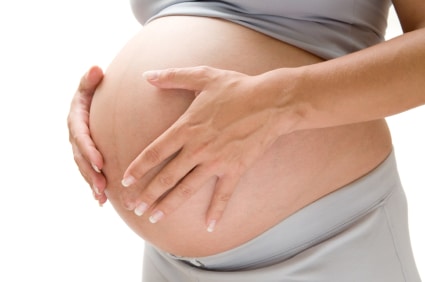 There are quite a few factors that are said to cause late term illness.   Sometimes it can be hereditary, related to the mom-to-be's Body Mass Index or the sex of the baby.
To read more about 3rd trimester nausea please visit our friends at Pregnancy Magazine.
---
[ad]