Thule is adding to its collection of gear for active families! The brand announced the launch of three new products at Germany's Kind+Jugend trade show this week; the Thule Shine, the Thule Courier, and a new and updated child carrier, Thule Sapling.

The new products further strengthen the line-up from Thule, which also includes the award-winning running stroller Thule Glide 2 and Thule Urban Glide 2, the bike trailer Thule Chariot and the child bike seat, Thule Yepp.
Thule Shine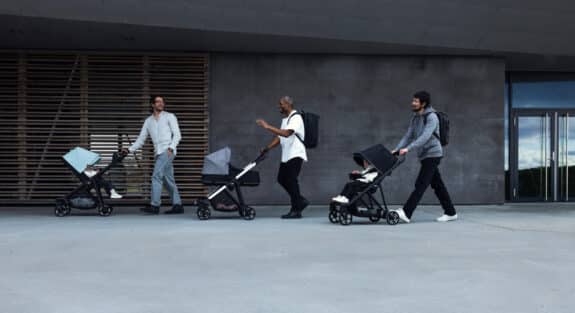 From newborn to toddler, the new Thule Shine stroller lets parents take on the rush of city life with their child from day one. The stroller's lightweight, compact, and easy-to-handle design is perfect for navigating urban spaces yet it's uncompromising in its premium featu­res. The Thule Shine includes a padded and reversible reclining seat, a large ventilated and extendable canopy, and built-in adjustable leg rest for safe and comfortable cruising.
To be available in February 2022.
Thule Courier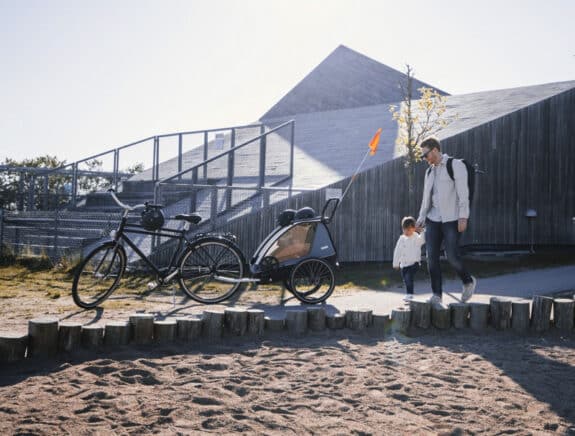 From long rides on the bike trail to pit stops at the farmers' market, the Thule Courier's seamless transition from durable bike trailer to a comfortable stroller is optimal for families that are always on the move. The five-point padded harness, reflective wheels for increased visibility, and built-in weather cover ensure child comfort no matter where you're going.
To be available March 2022.
Thule Sapling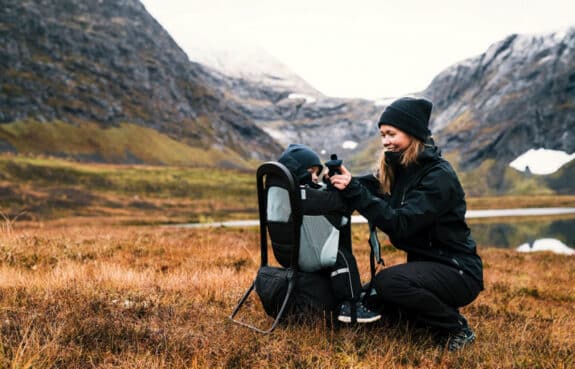 Thule Sapling has been the hiker's favorite for years. The new and updated version evolves this iconic child carrier into a modern, stylish baby backpack that lets you live an active life, experiencing the freedom to go anywhere in the outdoors with your child.
Available now.