Congratulations to Tiffani Thiessen and husband Brady Smith on the safe arrival of their second child – a boy!
Tiffani announced the baby's arrival on Instagram on Thursday, a day after the baby was born.
"Yesterday Harper got a little brother!" The new mom wrote. "We are so excited to introduce Holt Fisher Smith. Our perfect sweet little man. #weareblessed #familyoffour."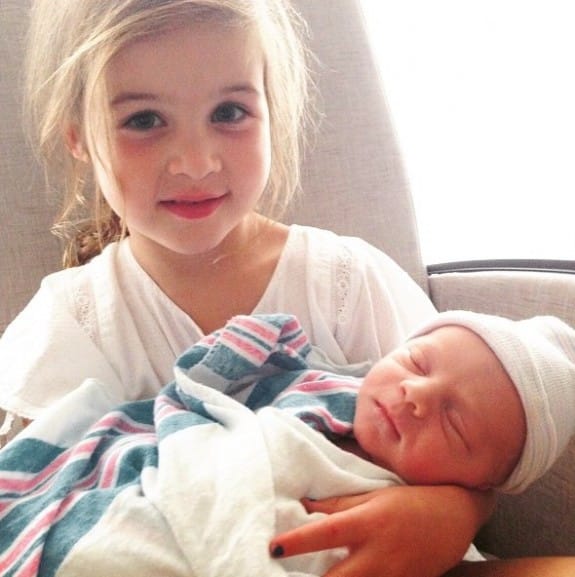 During an interview with Zooey Magazine in April Tiffani revealed that Harper was ready to be a big sister.
"Harper has been so ready. For about a year now she has been asking either… 'Mommy, please have a baby in your belly!' or 'Mommy, is he ready yet?' Like he's a cake being baked in my belly. It's so cute. "
"Everyday she kisses my belly", Tiffani wrote on her blog. " She tells her baby brother all the time that she loves him. Her little hands come up to my stomach like in the form of a secret and whispers over and over… 'Hi baby, how are you?'"
That time has come and Harper couldn't be more pleased!
---
[ad]