Tiger Woods was back on the green on Wednesday after two months away. For the first time since 2004 the golfer played the par-3 tournament at the Masters with two kids, daughter Sam, 7, and son Charlie, 6. Also along for the day out was Tiger's girlfriend of two years, Lindsey Vonn.
The pre-Masters game is a tradition where the player's children, spouses and parents take over caddie duties, making for some fun adventures!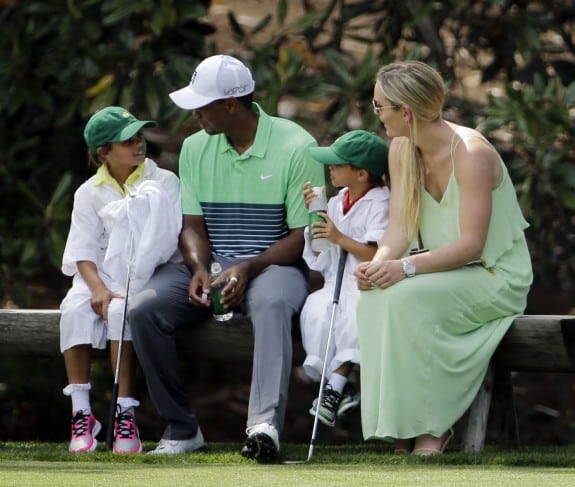 Afterwards Tiger told ESPN the idea for his family to play in the tournament came from his kids.
"The kids were excited last year watching the par-3 contest, and obviously I was in bed watching it and I said, 'There is an opportunity that maybe next year you might be able to do this if you want to.' It comes closer, and I hadn't played in a while and they start bringing it up."
Between Sam and Charlie who was the leader?
"It a bit of both. Charlie plays a little bit and Sam keeps score and tells us when we mess up. So it's a good combo."
His goal?
"Have fun, enjoy and don't win. No matter what."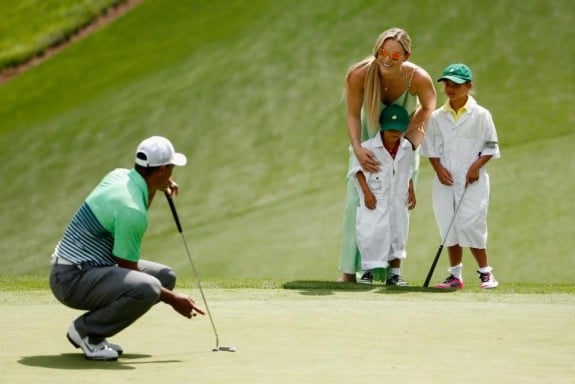 Later Tiger tweeted,
I'll always have memories of my pop at Augusta and now Sam & Charlie. An amazing day.

— Tiger Woods (@TigerWoods) April 8, 2015
{GETTY & AP}
---
[ad]