It is the thing that a parent's nightmares are made of; a four-year-old boy fell from his third-story apartment window. His mother, Jessica Hayes, was terrified when she realized her little boy had tumbled out of the window down to the ground. But this little guy either has super powers or an amazing guardian angel because, not only did he survive the fall with barely a scratch, he also landed on his feet.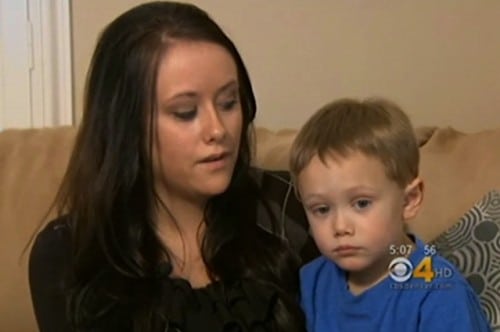 The day had started much like any other. Jessica's mother was in the kitchen cleaning the refrigerator. Jessica was cleaning the carpet; she'd just moved the couch to the wall. Dylan had climbed on it to talk through the window to a downstairs neighbor. That is when that ordinary day turned horrific; Dylan tumbled out of the third-story window and fell to the ground below.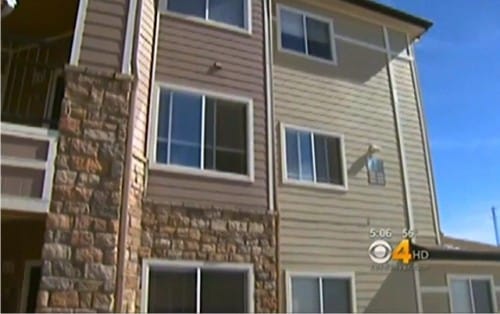 "My mom was cleaning our fridge out and all of a sudden I hear this screaming, 'Dylan just went out the window,'" Jessica said.
Neighbor Pam Roush actually saw the fall. "I heard a crash and the next thing I know, I just saw a blur. It was just red and blue."
Frightened for her son, Jessica ran down the stairs to find her son.
"I didn't know what I was going to go down to, like a child who was just lying there or a child with blood coming out of him," Jessica told CBS News. "I was terrified. I didn't know what I was going to see when I got down to the ground floor."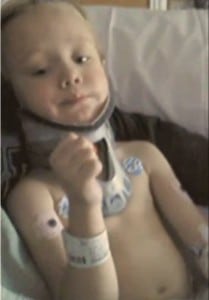 Thankfully, what she would find was that the window had suffered more damage than Dylan. According to CBS News, Dylan had done two somersaults in the air, and then landed on his feet in the rocks below. He was taken to a nearby hospital. Doctors placed a neck brace on him as a precaution, but when doctors released him 20 hours later, he was released with barely a scratch.
"There had to be angels watching over him," Kelli Hayes, Jessica's mother, told CBS News.

"Oh my God, I feel beyond lucky. I mean, there must have been something watching over Dylan that day," Jessica said.
Jessica says that, even though Dylan suffered no serious injuries, it's been difficult for her to come to terms with the emotional ramifications of Dylan's fall.
"It's gotten easier since it happened two weeks ago to not blame myself," Jessica said.
Jessica says she has since moved out of her apartment and is staying with family members until she can find a first-floor apartment. She says that she hopes her son's close call reminds parents of the dangers to young children; all it takes is a split second for something horrifying to happen.
"I wish the danger would have crossed my mind, which it didn't," Jessica told CBS News.
And Dylan gave his own warning to other children his age.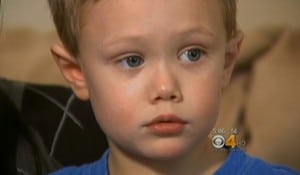 "I fall…really, really far," Dylan told CBS News. "Don't look or open the window."
Related Articles:
---