A toddler got himself in quite the predicament yesterday while playing hide-and-seek with his mother in Taiyuan, Shanxi Province China.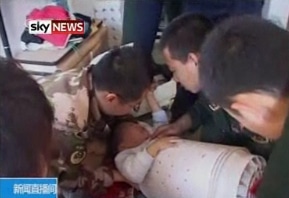 The three-year-old's mother called emergency service after she found the little boy with his legs stuck in the washing machine's drum.
According to rescuers, the toddler was trapped for over an hour until several firefighters pulled the drum out of the machine and used a circular saw, just inches from the boy's legs, to cut him out of it.
Video below:
---
Related Articles:
---
[ad]