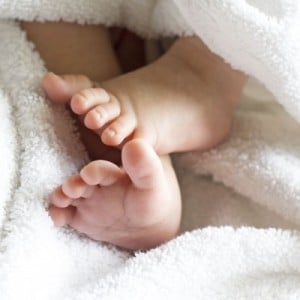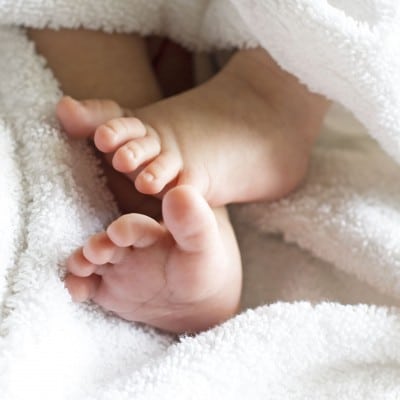 Little Ava Maye Riley-Maher is nothing short of a miracle, especially in the minds of her parents. This amazing little fighter has endured more than 100 blood transfusions and a bone marrow transplant, and is still alive to hopefully someday tell the story! Even better, she's been released from the hospital and has now returned home!
Ava was just five months old when she was diagnosed with a rare form of cancer, Langerhans' Cell Histiocytosis, which affects only one in 250,000 children in the UK. And just like that, the life of Ava and her parents, Jamie Maher, 28, and Kirsty Riley, 24, were turned upside down.
"As soon as you hear the word cancer, you think 'that's it' and we couldn't see the light at the end of the tunnel," Kirsty told Mirror UK. "To see her undergoing all these treatments when she was so small was just heartbreaking."
Even more heartbreaking was the fact that nothing – not the 100+ blood transfusions, radiation or chemotherapy treatments – helped Ava get any better. Doctors felt the little girl's only hope was a bone marrow transplant.
For eight painstaking weeks, Ava sat on the Anthony Nolan Bone Marrow donor registry. During that entire time, they just kept holding onto hope that a match would be found for their daughter. They found hope, via a 21-year-old female donor from the UK.
But the fight wasn't over yet. There was still so much that could go wrong; there was a possibility that the transplant wouldn't work, or that Ava's body would reject it, a chance of infection, and so much more.
"The weeks leading up to the operation were probably the scariest part as we didn't know whether it would come off or whether anything would go wrong," Kirsty said. "It was only when I saw the bone marrow delivered to the theatre in a bag that I knew that it was her lifeline. But even then, she could have gone either way after the transplant."
Thankfully, the entire transplant went off without any issues. Now, at 14 months, she still needs to be semi-isolated, and she is still taking more than 20 medications a day, but it's been five weeks since Ava's needed a blood transfusion. She's doing so well, in fact, that doctors have released her to go home. Needless to say, her parents are more than grateful to have their little girl doing so well, and for the first time in a long time, they have hope.
"Looking at her now, it's hard to think what might have happened. The doctors are amazed at how she's recovered," Kirsty said. "We wake up every day, and are just thankful she's here. When she walks out of the school gates with her friends, I will remember how lucky we are."
Related Articles:
---
[ad]