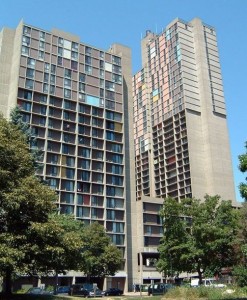 A 15 month old had a very lucky escape when he fell from the 11th story of his family's apartment but landed safely on a small patch of mulch without any fatal injury. Doctors say his condition is critical but stable.
Musa Dayib is being called a 'miracle baby' by his family, and hospital staff when he fell 11 story from his family's Minneapolis apartment. Doctors believe his young age has helped with the outcome.
"If you and I fell that far, we would be dead," Dr. Tina Slusher said from the pediatric intensive care unit at Hennepin County Medical Center. "He's a baby and … he happened to land on a very small patch of mulchy area. … He's a kid. So they tend to be more flexible and pliable than you and I would be. Having said that, it's a real gift from God that he made it because this is a huge fall."
It was around 8 pm on Sunday when Musa was on the balcony of the family's 11th floor apartment when he fell accidentally. Emergency workers took him to the hospital immediately local community activist Abdirizak Bihi told the Star Tribune.
"When people found out he survived, no one could believe it," Bihi said.

"I'm more concerned about his dad and his mother,'' he said. "They're devastated. They can't even speak."
The baby has serious injuries including a fracture and concussion but will survive the fall, assure doctors.
In a statement released by hospital officials, the parents said they were thankful for the "continued prayers for Musa and his family at this time."
According to Bihi, the baby's mother was running errands at home while his father was watching over Musa and his 3 year old sister. His father left them for a moment to get something from another room when his daughter came and said to him, "Daddy. The baby fell."
"It took place in less than a minute," Bihi said. "The grandmother told me that the daughter opened the balcony door."
Bihi was out with his two daughters when he heard the commotion and learnt about the horrific accident.
"This is such a tragedy," he said. "The parents are blaming themselves."
He added that the community is now supporting the parents to try and forget about the incident and acknowledge that their son did not have a fatal accident. He adds that this is also a time to stop such a thing from happening again.
"Maybe we need to change the railings or restrict access to the balconies," he says.
Chris Sherman, whose family has owned and managed the 1,303-unit Riverside Plaza apartments since 1988, said the railings are 47 inches high and spaced 5½ to 6 inches apart. He said the design passed inspection when the building underwent a $65 million renovation in 2011-2012.
He adds that he is not still sure if the railing was the cause for the fall.
We "received no word that anything is wrong nor do we know whether the railings were the issue because he doesn't know yet how the child fell 11 stories. It's very unfortunate and we wish him a speedy recovery." He said.
The baby boy has suffered brain injury, a rib fracture, bruising to his lungs as well as fractures in both arms and his backbone according to the doctor, but no spinal injury.
She added that while it is too early to say if he will have any long term problems, his age is a factor that will help him cope with the fall in a much better way. Slusher said the resiliency of his youth likely will have him out of the hospital in weeks or months, depending on the rehabilitation services he may need.
"I expect him to survive," she said. "It's amazing."
---
[ad]