A Spanish family has launched a lawsuit after their 15-month-old daughter needed to have both of her legs amputated as the result of a misdiagnosis.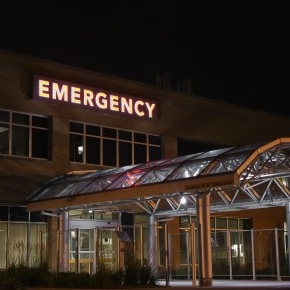 On November 19th the toddler was taken to Hospital Puerta del Mar de Cádiz with a high fever. Emergency staff at the hospital diagnosed her condition as Influenza A and, without confirmation from any sort of diagnostic testing, proceeded to implement the appropriate procedures for Influenza and sent her home.
Once home the little girl began to convulse and vomit. Purple spots broke out down the left side of her neck and chest. Her parents rushed her back to the same hospital, where she was admitted to the ICU and eventually diagnosed with meningococcal septicemia resulting from the bacteria Neisseria meningitides Group B, a condition that has a fatality risk of close to 15%.
But the diagnosis came too late. On December 19th, as a result of the severe septic shock, the little girl's legs were both amputated below the patella. According to the Patient Advocate, who has launched a lawsuit against the hospital, the girl did not have the, "opportunity (to) be cured before the disease took hold."
The health department has issued a statement indicating that "in principle the performance of the hospital was right." The hospital and the Ministry have made themselves available to the family and to the court should more information be required. – Jen R, Staff Writer
*An optional vaccine is available in North America to prevent this condition called Meningococcal C conjugate vaccine (Men-C)*
Related Articles:
<