A recent survey done by the CDC and Oregon Public Health Division found that 20 percent of toddlers in Oregon are watching more TV than the guidelines state. Too much TV can lead to many developmental problems for young children.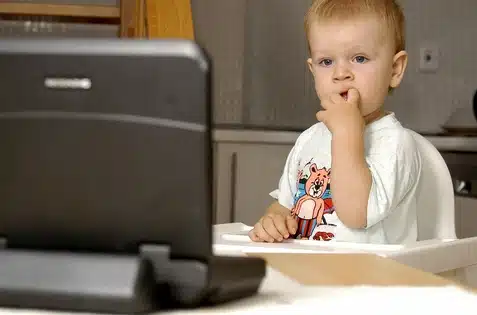 The survey monitored over 1,800 toddlers throughout Oregon. As many as 19.6 percent of the toddlers were found to be watching more than two hours of TV each day, over the recommended guidelines for children their age. The survey also found that 18 percent of the toddlers had TVs in their bedrooms and that those toddlers were the ones most likely to watch too much TV.
Taking children out of the home had a slight effect on TV viewing. Toddlers who went on at least four outings each week, such as to parks and playgroups, were less likely to watch two or four hours of TV. Only 7.8 percent of children in daycare were reported to watch too much TV, whereas 23.2 percent of those not in daycare watched an abundance.
The numbers were self-reported by mothers and may not be completely accurate. John Y. Oh, MD, MPH, says the mothers were asked about TV or videos, and most likely did not report time spent playing video and computer games. If this were factored in the numbers could be much higher.
The CDC reported the findings of this survey in the Morbidity and Mortality Weekly Report, stating that the numbers matched similar surveys of parents from Minnesota and Washington. In those surveys, at least 90 percent of toddlers watched some TV regularly with the average time being more than 1.5 hours per day.
"Excessive exposure of children to television and videos (viewing time) is associated with impaired childhood development and childhood obesity," the MMWR says.
The CDC urges parents and caregivers to be more aware of the negative effects that TV can have on developing toddlers and infants. At this young age, less is more. – Summer, staff writer
Related Articles:
---