Los Angeles based clothing label, Toica Stefan, has created a line of edgy, urban kids wear for artistic kids bound to change the world…for the better!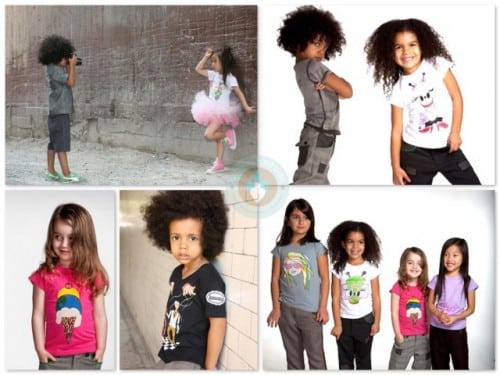 A mainstay of this funky line are the graphic print tees for both boys and girls.
Also within the boys collection are several different funky pairs of pants, including the wool/cotton blend pinstripe military pants complete with patches and contrasting green piping around pockets!  Not to be overlooked are the long-sleeved, button-up shirts to complete the super cool, urban look.
The girls' line of tees include candy colored shirts with fresh patterns, including a pink guitar, a girl with rainbow hair, an alien girl and an icecream cone. Sweet and funky!
Although there are no pants directly in the girls line, the sweetly colored tees look fabulous with the boys military pants. Give your little girl that extra urban edge!
For kids destined to change the world, Toica Stefan provides edgy urban clothing to live in!
---
Related Articles:
---
[ad]