It's a girl for Patriot's Quarterback Tom Brady and Supermodel Gisele Bündchen!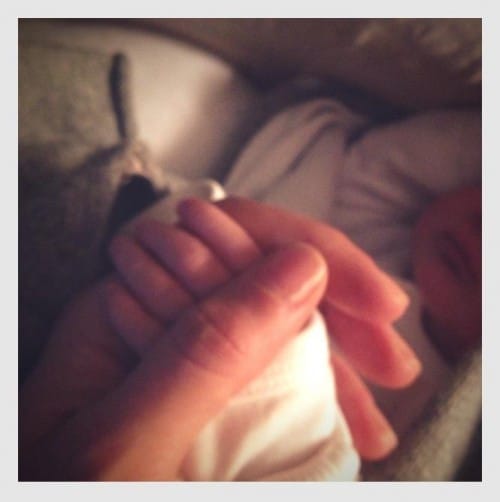 The couple announced the arrival of their new addition this morning on Gisele's Facebook saying,
We feel so lucky to have been able to experience the miracle of birth once again and are forever grateful for the opportunity to be the parents of another little angel. Vivian Lake was born at home on December 5. She is healthy and full of life.
Thank you all for your support and well wishes. We wish you and your families many blessings .
Just like with Benjamin, Gisele opted to have her baby at home. Shortly after he arrived she told Vogue that she had delivered Ben with the assistance of a midwife from Brazil and meditated through her birthing experience,
"I wanted to experience the transformation. It was the most amazing experience of my life, feeling him come through my body. And once he was born, I never felt so empowered as looking at him and thinking, Oh, my God, we did it together!"
After Ben's arrival, Gisele revealed wanted to call him River 'because I wanted something always flowing, immortal' but Tom wasn't fond of the idea saying, 'There's no way we're going to call him River.' So, the two settled on Rein as his middle name, a shorter version of her father's name is Reinoldo.
There is likely a very similar sentiment that brought the couple to give their baby girl the middle name lake.
Congratulations to the family! We look forward to meeting their little princess.