Tom Brady and his Patriots have dominated the NFL making it to the superbowl 7 times in the last 13 years while winning 4 times with Tom on the team. On Saturday night, he became the oldest player to win the NFL's Most Valuable Player award.
This has been a whirlwind week for the quarterback who will hopefully capture his 5th Super Bowl win in just a couple hours.   It's been a big 2017 season for the star who scored 32 touchdowns and 8 interceptions, while leading the Patriots to a 13-3 record.
On Saturday the normally private star posted a photo of his entire family on the field along with the caption, 'Family and Football.'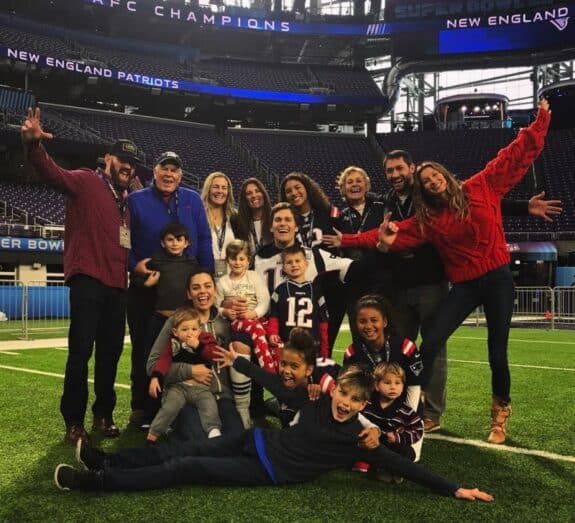 Later Gisele shared a photo of herself and Tom alone on the field.
As for why he can continue to play, he said, "I just think I love the game. It's easy to do this when you love it. I think the point is: If you find something you love to do, it never feels like work. I found football, and I found it at a young age, and I just loved it.
"It's hard to explain — I just love the preparation, I love the offseason, I love the film work. I think a big part of it is because my body feels good, and I've worked hard [at that]. … I think for a lot of older players, their body doesn't respond. And football is no fun when you're hurting."
He also recently shared this video that shows how sweet his family is.